Archived News Item
New Prayer Space at Mercy Centre Alphington
April 8, 2020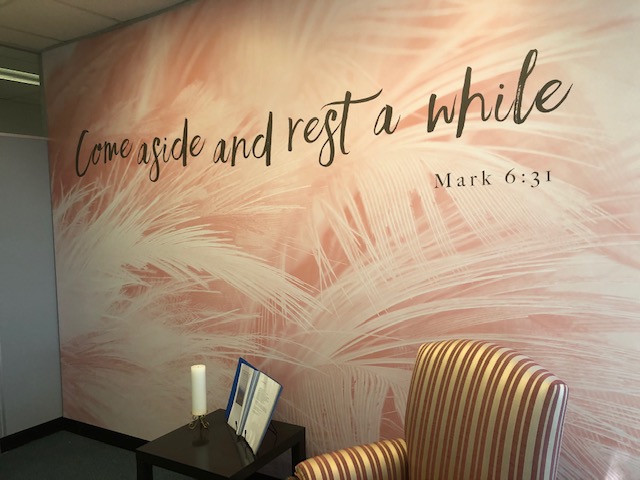 As part of the recent renovations at the Mercy Centre Alphington, a new prayer space has been created providing a space for sisters and staff to go if they need some quiet reflective time.
The beautiful new space features doors that were designed by a Sister of Mercy at the request of Mother Ursula Frayne.  The glass design is of a shamrock and wattle uniting both Ireland and Australia. The doors were originally from the orphanage in South Melbourne.
The wallpaper was chosen to pick up the colour of the comfortable furniture that originated from the Fitzroy Convent.  It appropriately features the words "Come aside and rest awhile" from the Gospel of Mark 6:31.
Only open a few weeks ago, staff have already started using and appreciating the new area.
Although sisters and staff are now working remotely, the prayer space will no doubt be put to good use on their return to Alphington once the current coronavirus crisis is over.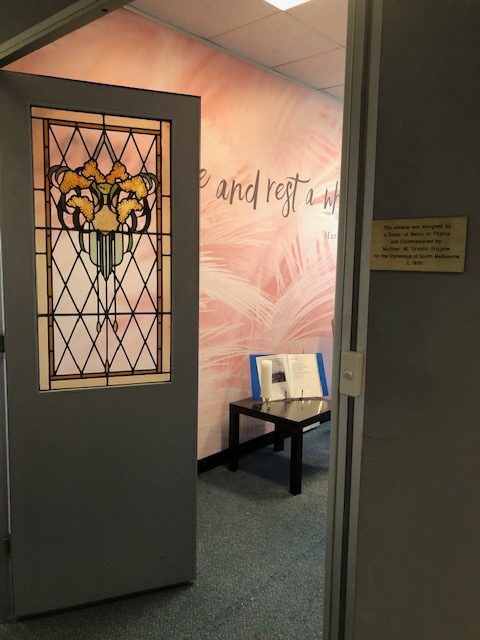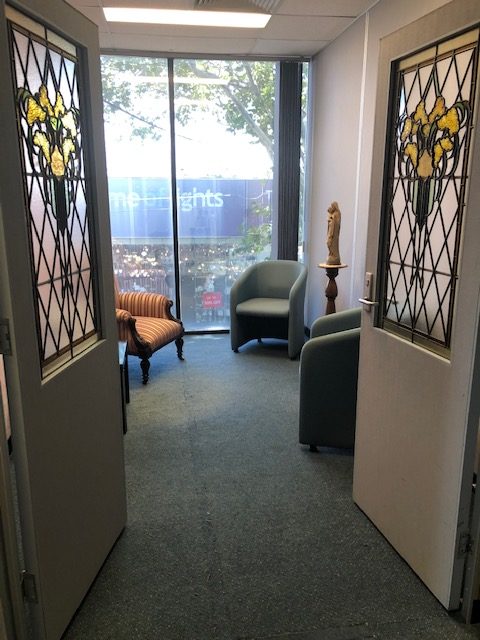 Messages to: communications@ismapng.org.au 
Click here to return to Just Mercy