New leadership for Grafton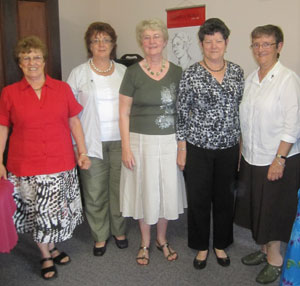 At the recent Chapter of Elections for the Grafton, Congregation Barbara Bolster RSM was re-elected as Congregation Leader while Anne Hughes RSM, Berenice Kerr RSM, Anne Hannigan RSM and Jennifer Hartley RSM were elected as councillors. Congratulations!
The chapter was held in Grafton from November 19-20 and the change-over of leadership will happen on December 12.