Archived News Item
New Facebook Page for the Mercy Family
September 22, 2014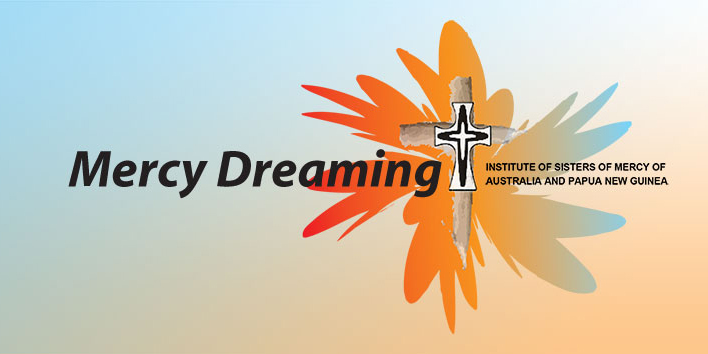 You are invited to visit the Mercy family in a new way in the virtual world as we launch the 'Mercy Dreaming' Page on Facebook for Mercy Day 2014. Sisters Duyen Nguyen, Elizabeth Young and Anne McMillan have produced the Page as an outcome of an ISMAPNG Vocation Promotion Meeting, which identified the World Wide Web as an important space to engage and reach out to people today with the Mercy vision. This Page is part of the ministry of the Institute of Sisters of Mercy of Australia and PNG and will be regularly updated with news items, articles, reflections and quotes from Catherine McAuley. If you are a Facebook user and part of the family of Sisters, friends and partners in ministry, please visit, like and follow the Page to be part of the 'feed'.
What is Mercy Dreaming?
Sisters of Mercy and partners in Mercy share many dreams, but are all inspired by the merciful love of God. We are part of the Institute of Sisters of Mercy of Australia and Papua New Guinea, who were formed by visionary women: "Claimed by God, grounded in the Gospel of Jesus Christ, and fired by the Spirit burning in Catherine McAuley, Sisters of Mercy are women who are committed to God through the charism of mercy and justice…" Now, together with those who share our Mercy mission and ministries, we live out our vision: "Mercy impels us to extravagant hospitality, compassion and justice in the earth community, being shattered by displacement."
The Sisters live around Australia and Papua New Guinea, over 900 women, ministering in different ways and life settings. Some of us are educators; chaplains in places such as prisons or detention centres; justice advocates; spiritual directors; health professionals; retreat leaders; social workers; prayer companions; environmental leaders and much more. We get our inspiration from Catherine McAuley, who founded the Sisters of Mercy within the Catholic Church in Ireland in 1831. She started with just two women, seeking to alleviate the needs of those who were marginalised and oppressed by the unjust social attitudes and practices of the day. She used inheritance capital to establish the House of Mercy in Dublin, to provide educational, religious and social services for women and children who were at risk of homelessness through exploitation and entrenched poverty. This house was built right in the heart of the prosperous part of the city and this desire to raise awareness and connect different strata of society is part of our mission today.
Although Catherine died 10 years later, the Sisters had already spread foundations throughout Ireland and overseas. In 1946, Ursula Frayne led a group of Sisters to establish the first Mercy community in Australia in 1846. In 1956, the first Sisters of Mercy travelled from Australia to Goroka, Papua New Guinea and in 2011, various congregations of the two countries united to form the Institute of Sisters of Mercy of Australia and Papua New Guinea.
As members of the Sisters and Mercy partners, we enjoy mutual support in our life and ministry. You are welcome to be a friend of this Facebook page if you share dreams of Mercy too. We are HERE.
Messages to: Elizabeth Young rsm
Duyen Nguyen rsm