Archived News Item
NEW CEO FOR MERCY SERVICES
November 7, 2016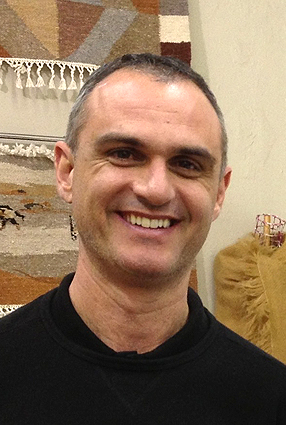 7 November 2016
Mercy Services, based in Newcastle NSW, recently announced the appointment of a new CEO, Tony Bidstrup. Tony replaces long serving CEO Roy Hambly who retired in September after eighteen years with the Mercy Services. Tony joins Mercy Services from a background in banking and insurance industries.
Mercy Services Chairperson Mary Grace said after a comprehensive and robust search process, Tony proved to be the ideal candidate to take Mercy Services into the future. "The Board believes Tony's exceptional leadership and management skills coupled with his commercial acumen make him the perfect fit for the role," Mary said. "Tony's work and life experiences enable him to model the Mercy values of justice, unity, service, respect and care. "The aged care industry faces significant changes next year and as it moves towards a consumer choice model Tony is the perfect pick to lead Mercy Services through this transition."
Prior to joining Mercy Services Tony was the Hunter Regional Manager for Beyond Bank which worked across a range of not-for-profit organisations and this gives him a strong insight into the industry. "I am looking forward to the challenge of the CEO role and working with all staff as we move into a more dynamic consumer focused industry." Tony said. "Mercy Services has an admirable reputation in the aged, disability, and social disadvantaged sectors and it is truly an honour to work with this organisation.
Along with his roles as a CEO and Deputy CEO in the banking and insurance industries Tony has also undertaken volunteer work in Africa working with the underprivileged. He commenced in his position as CEO of Mercy Services on Monday 31 October.
Messages to:  Mercy Services