Archived News Item
College Honours Ailsa Mackinnon rsm
February 27, 2017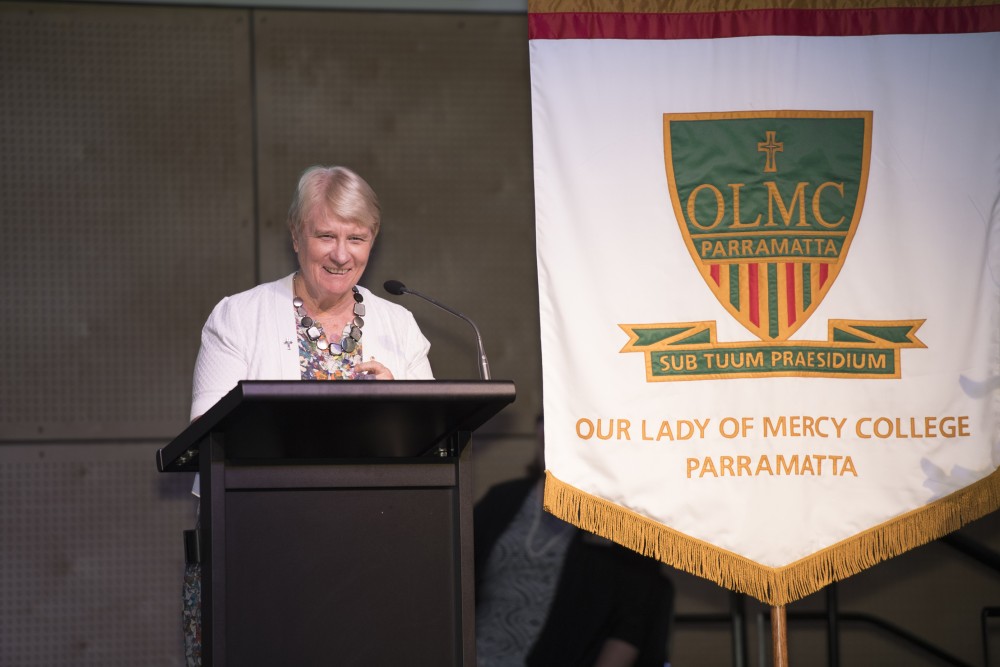 27 February 2017
Institute Sister, Ailsa Mackinnon rsm has been honoured with the unveiling of the 'Ailsa Mackinnon Community Centre' at Our Lady of Mercy College (OLMC), Parramatta NSW on Friday, 17 February 2017.
Ailsa returned to OLMC to officially open the multipurpose building, which features an indoor multi-purpose sports and gathering place (seating approximately 1200 people) as well as four teaching and learning spaces, a roof top outdoor sport area and a gymnasium.
Ailsa holds a special place in the College's history, being the eighth and final Sister to be Principal, completing her 14 year term in 2004.
On the opening of a centre in her name, Ailsa said she was honoured to have a building named after her and is so pleased that it is a community centre dedicated to physical education; "To call it a community centre speaks volumes about the importance of community to OLMC. It's also a beautifully constructed building that is light and airy with plenty of space for physical activities. Students are encouraged to reach their potential at OLMC and it is important to have facilities such as this building to help enable this. I feel that naming buildings after Sisters of Mercy helps to keep the history of the College alive and reminds the community of the importance of living the Mercy Values."
Ailsa admired the beauty of the building after having turned the first sod when construction began in Mid-2015.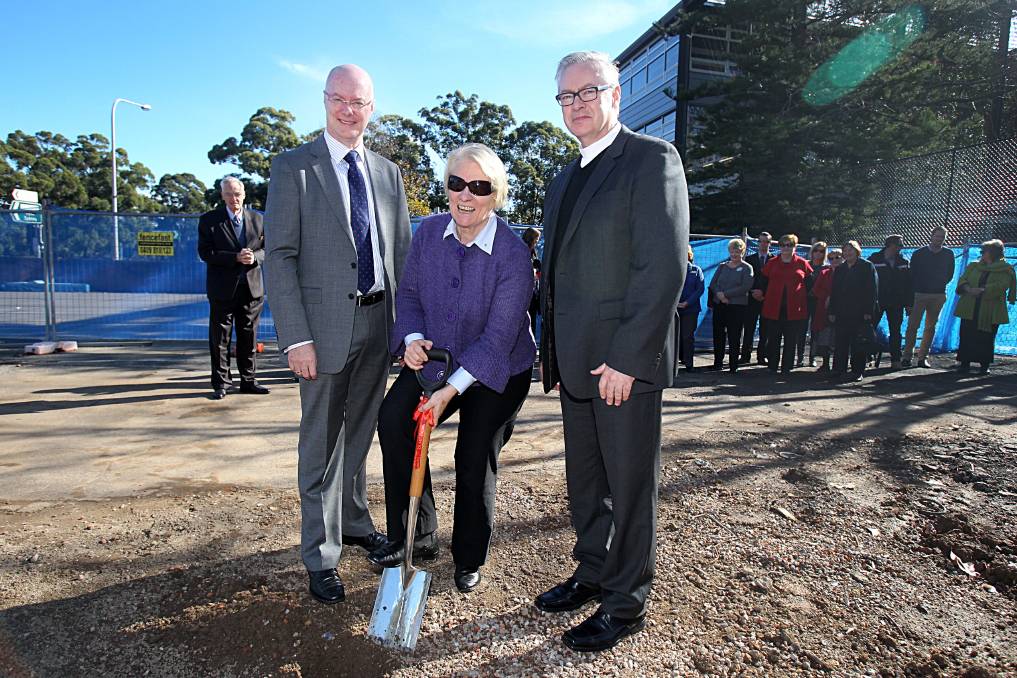 Over a decade on from her time as Principal of OLMC, Ailsa's now undertakes her ministry as Executive Director of Mercy Works, working with disadvantaged communities in countries like Papua New Guinea an East Timor.
The Most Reverend Vincent Long Van Nguyen OFM Conv DD STL, Bishop of Parramatta blessed the building, that was officially opened by Dr Anne Bunde – Birouste (School of Public Health and Community Medicine, University of New South Wales).
Messages to: Mercy Works