Archived News Item
New book on Mary by Singleton sister
July 29, 2009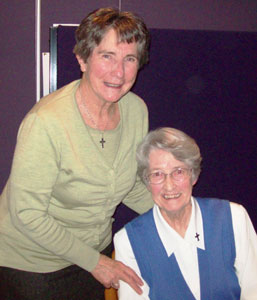 She Who Believed: Australian Images of Mary is a newly published book by Singleton Sister Marie Farrell RSM which uses representations of Mary to invite us to spiritual reflection and prayer on the mystery of Mary.
In the introduction, Marie says that her "choice of images has been influenced by three contexts that might be described generally as 'liturgical' (associated with Catholic cathedrals and churches), as 'indigenous' (featuring the work of Aboriginal artists) and as 'contemporary' (having drawn inspiration from local settings)".
The beautiful paintings, sculptures and poems will touch the reader-viewer, as will the accompanying commentary that includes artists' insights.
Sister Rosemary Crumlin RSM (Parramatta) in speaking of She Who Believed says it "is a book to be taken into your heart. A meditative stance works best, but there is room also for a wide smile and a genuine delight with many of the images".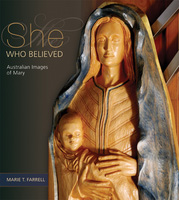 Marie is a member of the Singleton Congregation. For many years she taught systematic Theology (including Marian theology) and Christian spirituality at the Catholic Institute of Sydney and was a Senior Lecturer with the Sydney College of Divinity.
She Who Believed is now available through St Paul Publications at Homebush NSW and in the Pauline Bookshops. It retails at $29.95. Order forms may be obtained from St Paul Publications Phone: (02) 9394 3400 or online.
From: Sister Liz Callen RSM, (Local Communications Facilitator, Singleton Congregation)