Archived News Item
NEW APPOINTMENT FOR MERCY EDUCATION
October 19, 2015
The Institute of Sisters of Mercy of Australia and Papua New Guinea (ISMAPNG) together with the Board of Directors of Mercy Education Limited announced the appointment of Mr Christopher Houlihan to the inaugural position of Chief Executive Officer of Mercy Education and Christopher commenced in this role on 5 October 2015.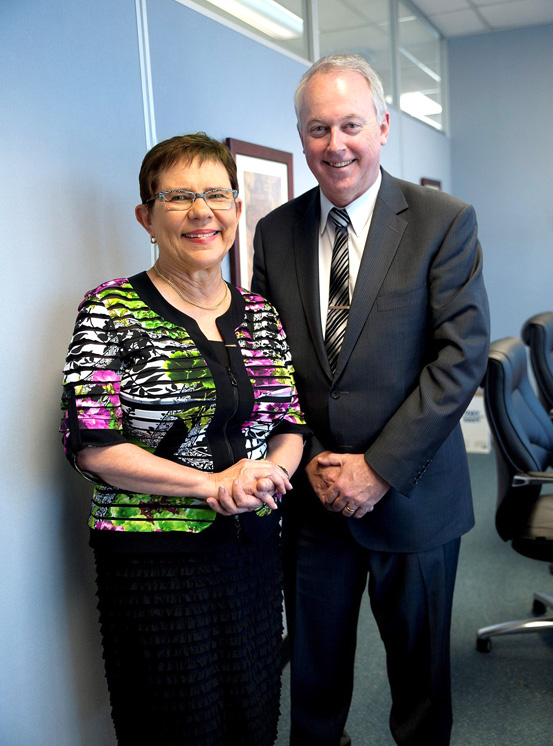 Christopher's first two schools as a teacher were St Aloysius College, North Melbourne and Santa Maria College, Attadale – both Mercy schools. Since then, Christopher has held senior leadership positions in Catholic Education in Western Australia as deputy principal and in Victoria as the Principal of Padua College since 2001. Padua College is a three-campus College, owned and administered by the Parishes of the Mornington Peninsula and was founded by the Sisters of Mercy in 1898.
An introduction from Christopher:
I am delighted to renew my association with the Sisters of Mercy in commencing this role. As Chief Executive, my task is to support the Board's work in governing our twelve schools on behalf of the Institute Leadership Team. Pastorally, I see the role as providing personal and professional support to our College Principals and the Executive Team at the National Office of MEL.
My role will allow the Board to concentrate on providing advice to ISMAPNG and the Institute and setting strategic direction for the operations of the MEL schools This management role will be a conduit between the Executive Staff of MEL, the Principals of our schools and the Board to ensure the Vision and Mission of all schools is in line with the Institute.
I am grateful for the warm welcome I have received already from all associated with Mercy Education Limited. I look forward to visiting our schools and meeting many of the school members who contribute to Catherine McAuley's legacy.
Messages to: Christopher Houlihan
Photo: Mercy Education Board Chair Mrs. Lucy Molony welcomes Mercy Education's new  CEO Mr Christopher Houlihan