Archived News Item
Mural Unveiling at MacKillop Family Services
April 30, 2019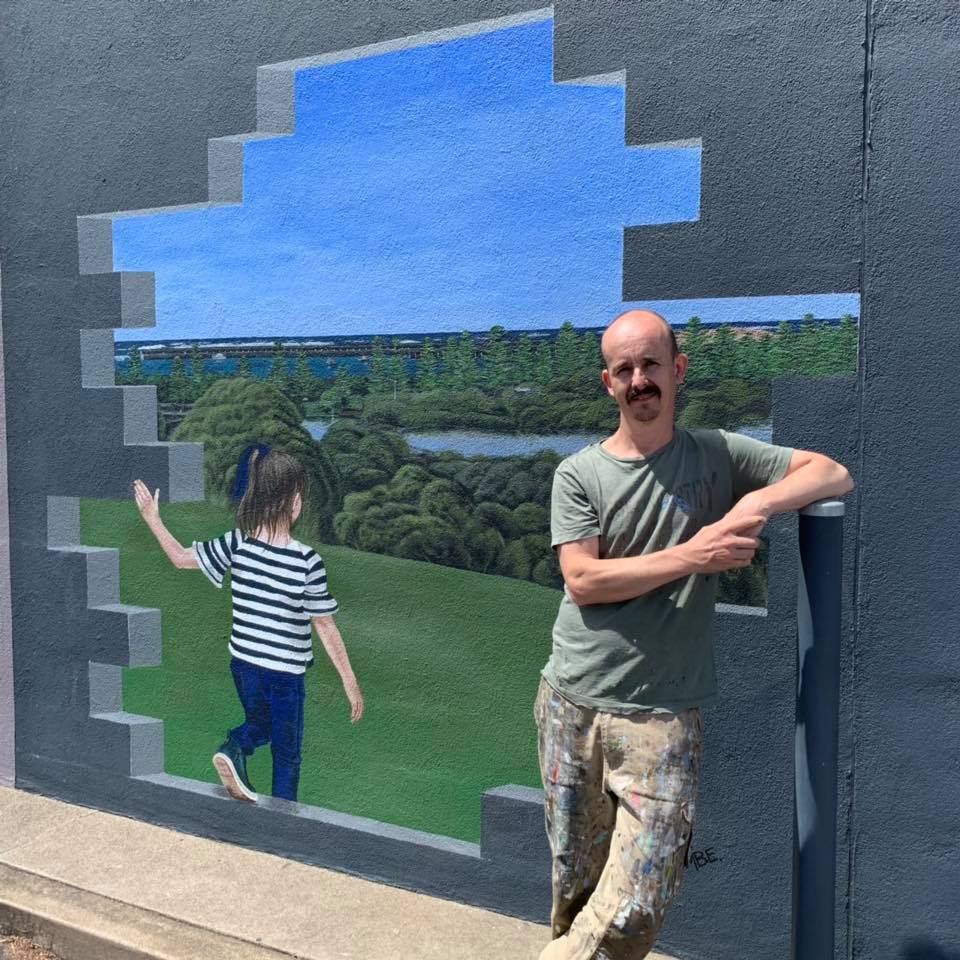 Warrnambool agency, MacKillop Family Services, recently held 'An Evening with MacKillop' event where local community groups, foster carers, residential staff, health services and artist Jimmi Buscombe came together to celebrate the potential of children and young people.
Jimmi's latest mural, painted on the side wall of the MacKillop building on Lava St, was unveiled while guests enjoyed local food, wine and music.
"MacKillop works with children and young people who cannot live at home for a number of reasons", said Cameron Burgess, Area Manager for MacKillop. "Our therapeutic approach aims to help them heal from traumatic experiences and realise their potential.
"We are so excited to display Jimmi Buscombe's latest mural. Our pitch to Jimmi was to create an artwork that would connect MacKillop to the community, an artwork that would symbolise the work we do and the connection local children can feel when they are in a supportive, stable home. Jimmi's unique artistic skill perfectly illustrates a child looking across the familiar landscape of Warrnambool, representing a sense of belonging and a life full of possibilities."
MacKillop foster carers, Jacinta Lenehan and her husband Scott, attended the event to share their foster caring story. Jacinta and Scott provide respite care for children, usually once a month on the weekends. They have provided respite care for 17 children since becoming foster carers over three years ago.
"We had thought about fostering for a while before we contacted MacKillop", said Jacinta. "We knew we had the space in our hearts and home. We both work full-time so respite was the best option for us but carers also provide short-term and long-term care.
"I encourage anyone considering becoming a foster carer to contact the team at MacKillop. Staff are very supportive and there is no commitment too big or too small to make a difference."
Cameron agrees; "One of the great strengths of the Warrnambool community is our ability to rally around those in need, particularly those who have experienced adversity. Young people in care can realise their potential with help and encouragement from all parts of the community.
"Our hope is that more connections may be made for people to participate in supporting our local kids – whether it be through becoming a foster carer, donating to the Christmas gift appeal, or volunteering their time with our new animal assisted therapy program."
Click here to visit the MacKillop Family Services website.