Archived News Item
Mount Lilydale Mercy College's Wine Gold Medal
November 2, 2020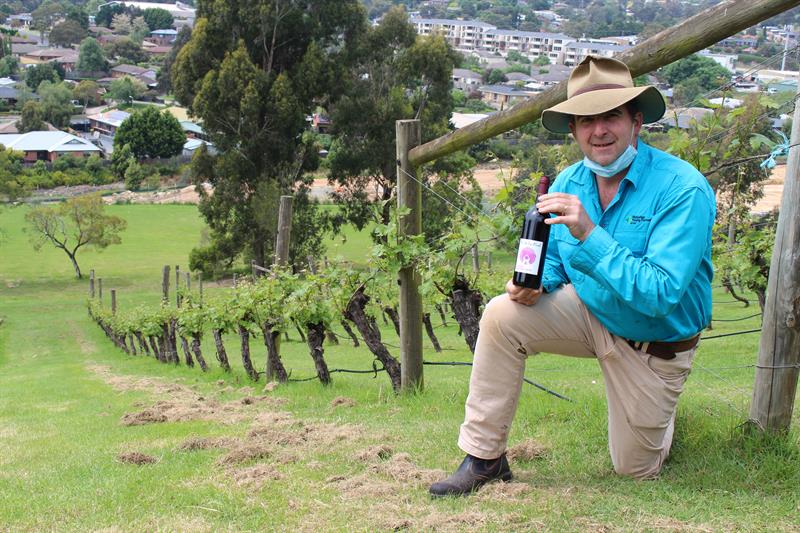 Hot on the tail of their recent prestigious Gold Medal in the Halliday Cabernet Challenge, Mount Lilydale Mercy College's student winemaking program has gone on to secure a second award, this time in the Royal Adelaide Show. The wine was made by students entirely from fruit grown in the College's vineyard.
The students and the team behind the wine have good cause to be proud of this result, with the wine again up against entries from throughout Australia.
Earlier, Mount Lilydale Mercy College's student-created 2018 Cabernet Sauvignon was recognised as one of Australia's best, receiving an Honourary Gold Medal in the 2020 James Halliday Australian Cabernet Challenge.
With their 2018 vintage producing one barrel and not being sold commercially, it was not eligible for the regional win despite scoring 96 points. But the judges were so impressed they decided to award an Honorary Gold Medal to recognise the students' efforts.
The College's commitment to Agriculture education is future focussed, with this sector predicted to boom in the next decade and numerous graduate positions forecast.
The College's winemaking program forms one part of an Agriculture-Horticulture program that includes sheep and goat breeding and showing, orchard and nursery production and poultry production. The College provides a range of agricultural programs and study options for students, from Farmers Club, to VCE programs and VET. This means that every student from Years 7 to 12, regardless of their chosen pathway, can access programs on the farm.
Congratulations to everyone involved in the wine program on these significant achievements.
Messages to: administration@mlmc.vic.edu.au