Archived News Item
Ministry Governance Leaders Forum
March 26, 2015
The 3rd ISMAPNG Ministry Governance Leaders Forum was held in Sydney on 12 and 13 March 2015. The Forum aims to provide an opportunity for our incorporated ministries to share, collaborate and grow in their understanding of the contribution they make to the broader Institute mission of Mercy.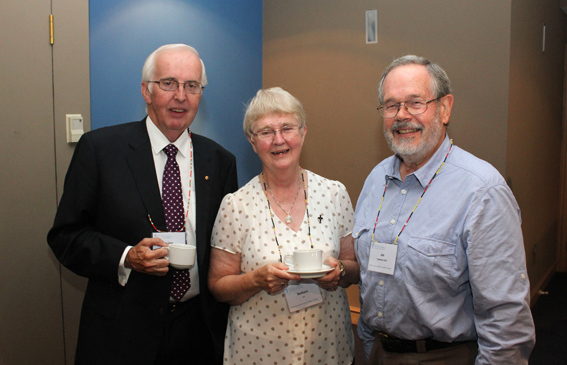 The annual event brings together the Chairs and CEOs of all Mercy and co-sponsored ministries and some sisters and ISMAPNG staff who are involved in governance and in leadership formation on behalf of ISMAPNG. It was a wide group of nearly 60 people that included health, aged care, education, social service, community development, communication and multimedia, ecological ministries and support services. As the forum grows each year, so does the energy for collaboration and action.
At the Forum this year Chairs spoke about how the Institute's ministries served God's mission of Mercy responding to various areas of need commonly shared across the Institute. Carmel Crawford and Sr Karon Donnellon provided a number of wonderful reflections and led participants through a process of exploring Mercy Leadership in the light of some of the writings of Pope Francis. We were also privileged to hear from Sr Mary Wright IBVM regarding canonical sponsorship of ministries. Reports were given by Ian Hobbs on administration and finance, Sr Annette Schneider on Professional Standards, Sr Marg Endicott and Sr Margaret Moore on mission and John Rochester in his role as Communications Manager.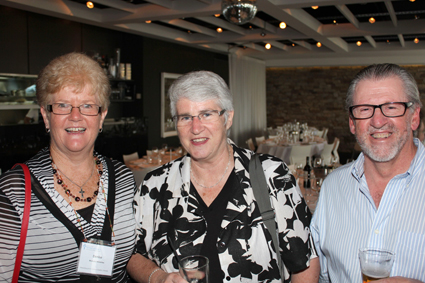 There had been a number of achievements since the last Forum, including the launch of the Governance Charter for Incorporated Ministries. The Governance Charter was first explored at the 2014 Forum and with the assistance of a wide working group become a reality. The Governance Charter was pre-launched to the Chairs at the 2015 Forum by Sr Annette Schneider and is now about to be circulated to all boards for a one year lived consultation. It is hoped that throughout 2015 a model Governance Manual can be produced to support the Governance Charter. Some initial work occurred at this year's Forum to develop content for the model Governance Manual. Beyond the Governance Charter and model Governance Manual, there was a commitment by a number of attendees to map opportunities for cross ministry collaboration and action. This will be an important exercise for the future of our Ministries.
At the end of the Forum there were many positive remarks and a real sense that this event has become an important part of the Institute's annual calendar. The 4th Forum will be held in early 2016.
Messages to: Jonathan Campton – Executive Officer Ministries
Photos:
Top – Julien O'Connell (Chair Mercy Health), Barbara Bolster rsm (Institute Leadership Team), Jim Baillie (Thomson Geer Lawyers).
Middle – Mary Wright IBVM, Virginia Bourke (ISMAPNG), Eileen Ann Daffy rsm (ISMAPNG), Jim Baillie.
Bottom – Denise Fox rsm (McAuley Ministries), Annette Schneider (Institute Leadership Team), Tony Goad (CFO Mercy Health).