Archived News Item
Ministeries Gather To Discuss Eighth Work of Mercy
March 29, 2017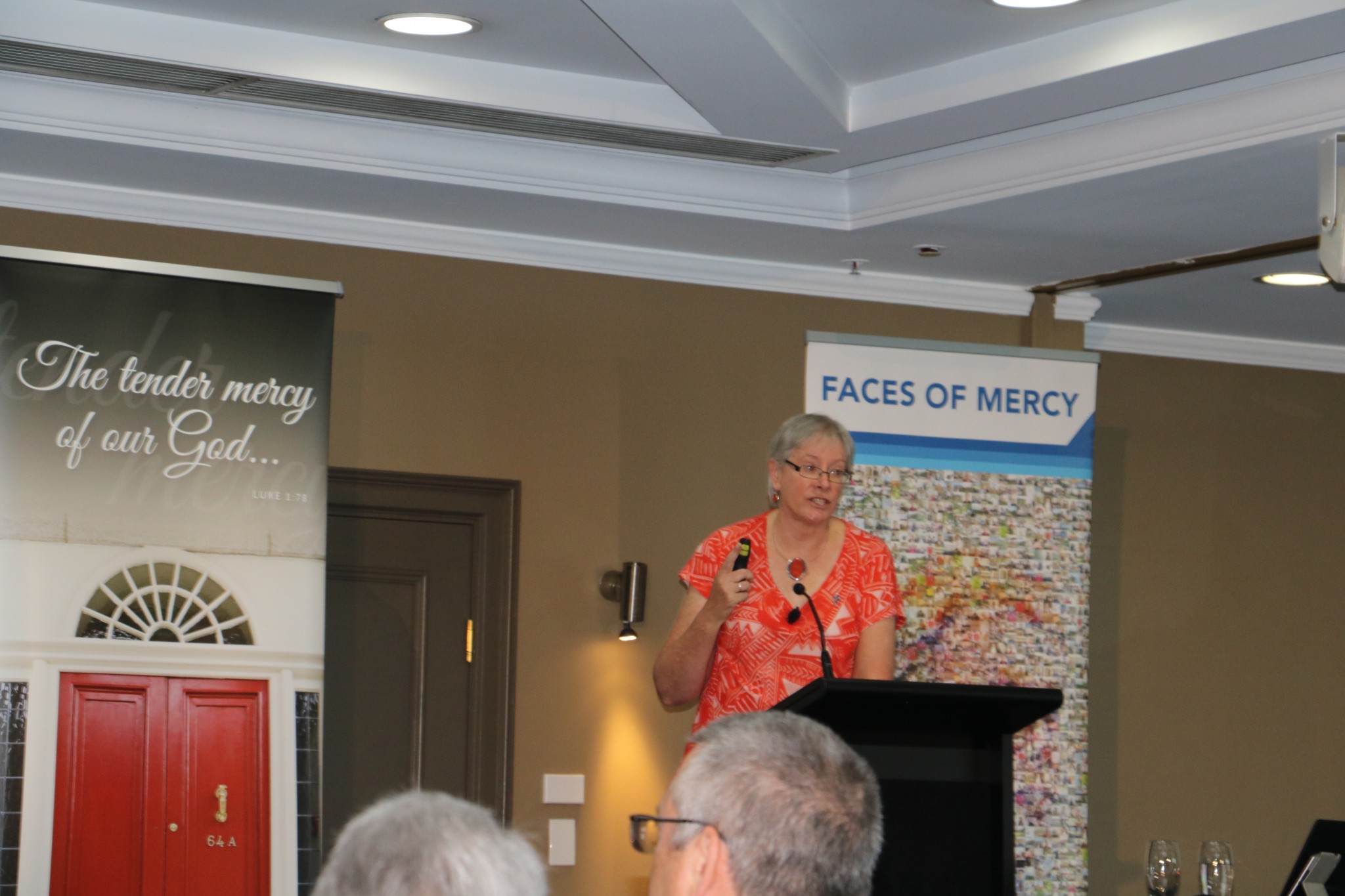 The Annual Governance Forum was held in Sydney last week, bringing together Board Chairs and Chief Executive Officers from the Institute's incorporated ministries and a selection of School Principals, Sisters and staff.
The two-day event considered the theme 'Care for Our Common Home', in line with Pope Francis' declaration last year of this new Eighth Work of Mercy.  Uncle Ray welcomed us to the land of the Gadigal People of the Eora Nation and reminded us about the connection the land holds for us all.
During the first morning, Sisters Liz Dowling rsm (pictured above), Deidre Gardiner rsm, Mary Tinney rsm and Ms Ellen Geraghty (Rahamim) broke open the many layers of this new Work of Mercy, by locating it within the Gospel of Matthew, the teachings of recent Popes, the Institute's Sustainable Living Policy and in a ministry context. The Ministries shared some of the many policy and practical initiatives that they have implemented, as well as outlining some of the challenges.
In the afternoon, Stephen Bott (General Counsel) and Margery Jackman (Professional Standards Officer) provided information about the Institute's Professional Standards policies and ongoing training, as well as the wider Catholic Church response to the Royal Commission into Institutional Responses to Child Sexual Abuse.
On Day Two, the incorporated ministries spent some time reflecting on their sense of belonging to the Institute and the journey over the last five years.  Mary Wright IBVM provided a wonderful session on Canon Law and the challenges presented by 'climate change' within the Church.
Finally, the Chapter Preparation Committee spent some time with the group looking at the Chapter structure as an important event within the Institute and matters to be taken forward that concern the ministries.
Messages to Jonathan Campton (Executive Officer, Governance)
29 March 2017