Archived News Item
Milestone for Mercy Health
December 15, 2014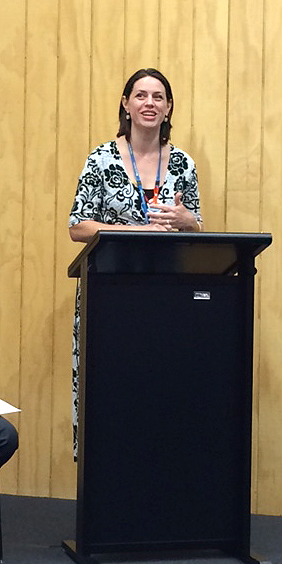 Mercy Health is delighted to announce that it has met all requirements as part of the National Safety and Quality Health Service Standards (NSQHSS).
The NSQHSS were developed by the Australian Commission on Safety and Quality in Health Care to drive the implementation of systems and improve care. The structure, which includes 10 health standards provide a nationally consistent statement about the level of care consumers can expect from health service organisations.
Mercy Health provides health services, aged care, palliative care, mental health services and home and community care across the country and is one of the largest ministries of the Institute of Sisters of Mercy of Australia and Papua New Guinea.
On Friday 21 November, 2014, the health provider was informed by NSQHSS surveyors that Mercy Hospital for Women, Werribee Mercy Hospital, Mercy Palliative Care and Mercy Mental Health had met all 209 criteria within the 10 Standards. Mercy Mental Health also met additional 68 mental health standards.
Lead Surveyor John Wigan said Mercy Health provided a wonderful health service. Fellow surveyors, who monitored Mercy Health staff and practices in the five days prior to the announcement, repeatedly said they themselves would have no hesitation recommending a friend or family member to the any of the provider's health services.
Mercy Health Chief Executive Officer Adjunct Professor Stephen Cornelissen said the result is a testament to staff who go above and beyond for patients every day, whether it is hospital services, women's and newborn services or mental health care.
Adj Prof Cornelissen said the announcement confirmed Mercy Health as a leading provider of healthcare in Victoria, delivering safe and effective care, which has been independently assessed and given a tick of approval. "Mercy Health is extremely proud of our staff and the services we provide," he said. "Our patients should draw comfort from the fact that our services have met all standards. We thank them for continuing to trust us with their health and the health of their loved ones."
Mercy Health Chairman Julien O'Connell AM and the Mercy Health Board also thanked the staff for their diligent and tireless efforts before and during the accreditation process. Mr O'Connell said Mercy Health's skilled employees and care-first attitude meant that patients, residents and clients were always in safe and capable hands.
"This is a wonderful achievement and a credit to the staff who incorporate the Mercy Health values of compassion, hospitality, respect, innovation, stewardship and teamwork in their work every day,'' Mr O'Connell said. "This result reflects the basis of a true Mercy ministry."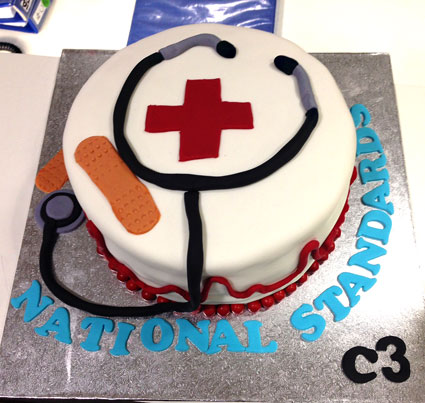 Messages to: Mercy Health
Details: www.mercyhealth.com.au
Photo – Top: Executive Director Health Services Dr Linda Mellors addressing staff at Werribee Mercy Hospital