Archived News Item
Miles Franklin winner guest at Mercy fundraiser
August 16, 2007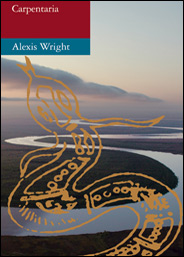 Alexis Wright, one of Australia's finest Aboriginal writers and winner of the 2007 Miles Franklin Literary Award for her novel Carpentaria, will be guest speaker at Mercy Endeavour Australia's annual fundraising event in September.
Alexis is a member of the Waanyi nation of the southern highlands of the Gulf of Carpentaria.
Her books include Grog War, a study of alcohol abuse in the outback town of Tennant Creek, and the novel, Plains of Promise, which was shortlisted for the Commonwealth Prize, The Age Book of the Year and the NSW Premier's Award, and published as Les Plaines de l'espoir by the distinguished French publishing house Actes Sud.
Mercy Endeavour Australia (MEA) traditionally hosts its major fundraising event close to the Feast of Our Lady of Mercy, raising much needed funds for refugee projects sponsored by the Sisters of Mercy.
Monies raised this year, however, will support Indigenous projects in which the sisters are working.
Now in its nineteenth year, MEA is made up of former students and staff of Mercy schools and hospitals around Australia. But according to Mrs Coralie Fallon, President of MEA, the group is open to anyone interested in supporting Mercy projects through awareness-raising, prayer or financial support.
All Sisters of Mercy, their families and friends are warmly invited to attend "Brunch at the Hilton" in Sydney on Sunday September 16, 2007.
WHAT: "Brunch at the Hilton 2007″
WHEN: Sunday September 16, 2007 (11:00 am until 2:00 pm)
WHERE: Hilton Hotel, Level 3, 488 George Street, Sydney (Parking is available at the Hilton. Alternatively, catch a bus or train to Town Hall Station)
COST: $50 each (please send a money order or cheque payable to "Mercy Endeavour Australia" to Noela Kelman 51A Cardinal Avenue, Beecroft, NSW 2119)
RSVP: Friday August 31, 2007