Archived News Item
Mid-year edition of "LISTEN" hits the streets
July 20, 2006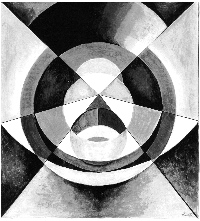 The mid-year edition of LISTEN, the journal of the Institute of the Sisters of Mercy of Australia, has hit the streets. To give readers a taste of what is covered in this edition read Sister Caroline Ryan's editorial. For those people who haven't subscribed, a limited number of copies are available for purchase from the Institute Office. Email Kathy Fuller if you're interested.
EDITORIAL
Although not intended, a notable feature of this issue of LISTEN is the recurring theme of mission. Perhaps this coincidence is a small gift of Providence, offering readers, as it does, the opportunity to ponder and to be challenged again by that most determining dimension of Gospel life, with its several sacred components.
One such component of mission is a heart to be prophetic, which is the subject of Veronica Lawson's paper What Does it Mean to be Prophetic Today? In answering her own question, Veronica identifies the work of several individuals who have given integrity and soul to their society because they "have taken the trouble to expand their capacities to see habitually beyond the immediate and to hear the cry of the poor in ways that stir their whole being to mobilise themselves and others to action."
That mission was Catherine McAuley's holy preoccupation "her own persistent desire to see the mission of mercy spread in a timely way to wherever it was needed", and that forms of governance were subordinate to it, are confirmed by Mary C. Sullivan in her article in which she tests the notion that "˜local autonomy' was among Catherine's core values. In these times of change for Sisters of Mercy world-wide, but perhaps especially here in Australia, how to interpret afresh and to be guided by Catherine's founding principles remains a significant question.
Another component of mission is discernment. In his homily at the Eucharist celebrating 175 years since the founding of the Sisters of Mercy, the Archbishop of Dublin described discernment as Catherine's "talent". As he reminded the hundreds of Sisters present for this proud occasion, true discernment is difficult; "it is easy to deceive ourselves", he said. But the sort of discernment we can learn from Catherine "is allowing ourselves to be embraced by, overwhelmed by the love of God made manifest in Jesus so that we can be loving people, who witness to the… mercy of God in the face of every form of self-centredness, harshness or lack of care or solidarity."
As Celestine Pooley reflects on the Spirit's call to Sisters of Mercy of the Australian Institute to reconfigure "for the sake of the mission", and as she seeks to protect that phrase from becoming merely a "benign mantra", she too recognises that discernment is essential and urges that it be strengthened by "breadth of vision, generosity of spirit, and humility". Related to this is contemplation which Celestine identifies as integral to mission, "how else can we recognise the Spirit's presence and be led to action in surprising, and even prophetic ways?" she asks.
Faith of course, is essential to mission. In truth, it is this which distinguishes mission from other worthy, social endeavours. In that light, Towards a Theology of Gathering is my attempt to articulate something of the rich and robust interchange among the members of the Institute's Reconfiguring Co-ordination Committee and the Institute Leadership, in preparing for the five Gatherings around the country. As the intention of these Gatherings – between June and September 2006 – is to probe and mine the potential which a reconfigured Institute could offer to God's mission of mercy, it is important to locate them within the organic tradition of our faith; to understand them primarily as Spirit-led expressions and Spirit-filled experiences of hope in God's creative, sustaining wisdom.
Surprised and Sustained by the Spirit in Melanesia, 1956 – 1980 is Teresa Flaherty's scholarly account of the first 25 years of the mercy mission in Papua New Guinea. There are two elements in this heart-warming story. One is the engaging historical detail of Australian sisters working with the people of PNG and other expatriate religious and clergy, to establish a variety of services in catechesis, education, pastoral support and health care. The other relates to the way the needs of the mission in PNG were a catalyst for changing the structures of Australian Mercy religious life, leading to close collaboration among sisters of the Union and the Federation and the eventual creation of the Institute, as a major step in the movement towards unification. That movement, it could be said, is gathering strength anew these days as the Institute explores the meaning and possibilities of further reconfiguring.
In his article, A New (E)merging Culture? which LISTEN gratefully reprints with due permission, Gerald Arbuckle presents a series of axioms to guide congregations involved in processes of reconfiguration. These mostly are concerned with appreciating the place and power of each entity's culture, as well as with understanding and managing the critical implications of cultural change ("conversion" is his word), both for the individuals involved and the group itself. Again, fundamental to all of this is mission. As Gerald states, "the primary aim of any reconfiguration must be to position the congregation so it can better serve the prophetic needs of the people of God." No doubt that principle would be well tested by the challenges inherent in his nine axioms.
Mission, with its other constituents of imagination, courage and the ethic of truth, is presented in a more lateral way, thanks to Maureen McGuirk, as she invites LISTEN readers to reflect with the traveller of Seamus Heaney's poem From the Republic of Conscience on what it might mean in the present context of life (Australian life, religious life) to undertake "a journey of self discovery… to think independently and analytically, and to attend constantly to the sacred duty of truth." Interestingly, when speaking of the poem, Heaney himself said, "It means to suggest that we must not waver in our trust in our inherited human values, that we must credit the rightness of our intuitions and know that we are called upon to keep faith with every good impulse. We must not forget the call of conscience and we must endeavour to keep others awake to it." (Speech: The First Dublin Platform for Human Rights Defenders, January 2002.)
Enfolding and enhancing all LISTEN'S content is Margaret Broadbent's striking design. If readers have not already considered her own reflection on it (see page 36), it might be good for the soul to sit with it for a time and to contemplate it in the way one does with "˜the life' of an icon. What is its energy? What fresh thoughts does it evoke? What truth does it offer? What prayer does it arouse? Perhaps some readers could share their responses with LISTEN for its next issue – December 2006.
Finally, in thanking all who have enabled this production of LISTEN, I want to acknowledge particularly the Institute's new Publications Facilitator, Ms Stephanie Thomas. With her talent and experience (and patience!) complementing the long appreciated skills and commitment of Mrs Kathy Fuller, the Sisters of Mercy of Australia and beyond, and their friends, are well served in the vital area of communications and media.
From: Sister Caroline Ryan RSM
Email: caroline.ryan@mercy.org.au
Artwork: With thanks to Sister Margaret Broadbent RSM (Copyright, 2006)