Archived News Item
Message from Fraynework new CEO Greg Morgan
September 20, 2011
I welcome this opportunity to introduce myself.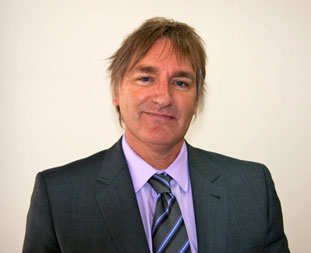 It is a privilege to be the new CEO as I am committed to continue the Mercy tradition and the delivery of the excellent communication strategies which is the hallmark of Fraynework digital storytelling.
The passionate and dynamic Fraynework team is focused on ensuring we have the capability and congruent culture to deliver our exceptional visual communications strategies to further connect our clients to the world and to their audiences.
Moving forward we will focus some of our effort by offering the latest key and now all important online communications tools, such as video and social media, to further enhance your reach ability.
Over my professional career I have been privileged to have produced high impact visual communications with Pope John Paul II, Mother Theresa, Bill Clinton, and the Dalai Lama to name just a few.
My career spans almost 30 years in this dynamic industry of multimedia, broadcast television and online communications, having developed the capability to deliver compelling visual stories by working for many years at The BBC, CNN, and National Geographic.
I have led multimedia projects in tsunami stricken Sri Lanka to give a voice to the people affected by devastation and to tell those stories to the world through compelling digital communications storytelling.
I Travelled with Queen Noor of Jordan, spokesperson for the UNHCR, to provide a voice to global audiences on the refugees forced out of Afghanistan at the height of the Taliban insurgence, resulting in global public awareness and help to the region.
Spent considerable time covering wars in Afghanistan and Iraq for The BBC World Online and other broadcasters, bringing stories to global audiences on what was going on in those countries.
I am excited at the prospect of being able to make a valuable contribution to this Mercy ministry by drawing on these past experiences and working with the passionate and dedicated Fraynework team.
I look forward to meeting many more of you over the coming months, and more importantly, engaging with you in enhancing the work we do to continue the Mercy tradition by our digital storytelling.

Greg Morgan