Archived News Item
Mercy Works Making a Difference Through Education
November 2, 2020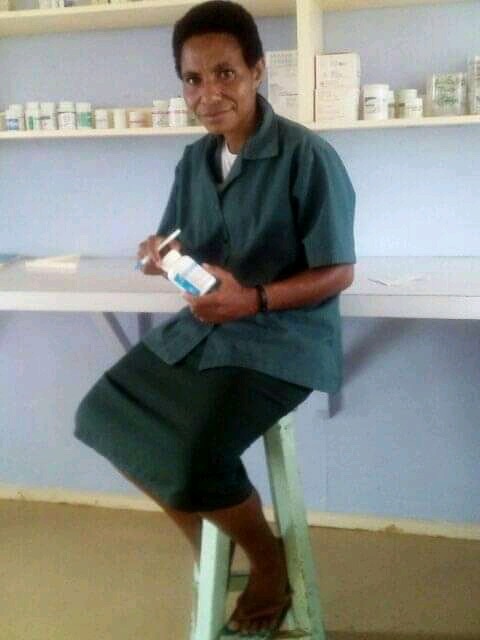 Ruth considers herself blessed. She went to school beyond Year 8, unlike most of the other girls she grew up with in a remote part of Papua New Guinea.
Because of support from Mercy Works, Ruth had the opportunity to receive a formal education and is soon to complete her studies in Community Health Nursing.
This has changed Ruth's future by opening up a whole new world of possibilities. This is what access to educational opportunity does. It offers young people the helping hand they need to realise their full potential and lead a very different life.
Ruth's parents are subsistence farmers in Iowara. They fled across the border from West Papua in 1984 and were settled in the camps established for these refugees in East Awin. Her mother and father worked hard to feed and clothe Ruth and her four brothers and two sisters.  But they barely survived.
Ruth liked going to school in Iowara, but when she finished Year 8, there was no further formal education available there. She was determined to continue learning because she wanted to be a nurse to help people like her mum and dad and sisters and brothers living in isolated villages.
She would need to move to Kiunga so that she could improve her literacy and numeracy skills to be accepted into nursing school. Coming from such a poor family, Ruth could not afford to pay for a safe place to live while she studied.
That is how she found herself at the La Sagesse Hostel. This was an environment where she could live safely in the company of other young women from remote areas of the Western Province. There she felt a real sense of belonging. She flourished with the support of Sr Adeline who helps the students with their studies and more than that, she plays a crucial role of being their mentor.
Without the chance to live there, she would never have gone to the Rumginae School of Nursing to be trained as a Community Health Nurse.
Ruth already knows what she will do when her training is finished as she explains in an excited and animated tone, "I hope to be able to work in our own village in Iowara by helping train Village Health Volunteers, or I might get a position in a Health Outpost".
The experience of living at the hostel provided by Mercy Works, in those first couple of years away from home, became an essential part of her educational and life journey, as she reflects: "I feel more confident in myself. I feel like I can be relied on and I feel good to be able to contribute to my community, and our society for a better Papua New Guinea".
Messages: lauren.stariha@mercyworks.org.au