Archived News Item
Mercy Works Board and Staff Visit Mercy Connect During Refugee Week
July 31, 2018
The Board and staff members of Mercy Works recently took the opportunity during Refugee Week to visit their Mercy Connect project in Perth. Following the visit, they have invited Sisters, Associates and supporters to see and hear of the vital work being done there.
The staff at the Mercy Community Centre graciously hosted two sessions, which were very well attended. Jennifer Davies, the Mercy Connect Perth Co-ordinator, introduced the program indicating that the aim is to provide mentoring and additional academic support to students from a refugee background through the use of trained volunteers.
Fifty-eight volunteers go to 17 schools, one day a week, to assist the students in whatever way practicable. They go to both Catholic and State schools and listed amongst some of the Catholic schools are those which were founded by the Sisters of Mercy.
After Jennifer spoke about how the program works attendees heard first hand accounts of their experiences from volunteers and refugees. Volunteers spoke of the value of being involved and how they can see they can make a difference. The refugees spoke of their experiences of coming to Australia and the struggle to settle here. They continued to speak with gratitude of the assistance they have been given through the Mercy Connect program. They then spoke of their desire to give back to the Australian community because of the kindness shown to them.
The sessions were most informative and provided an excellent exercise to engage in during Refugee Week.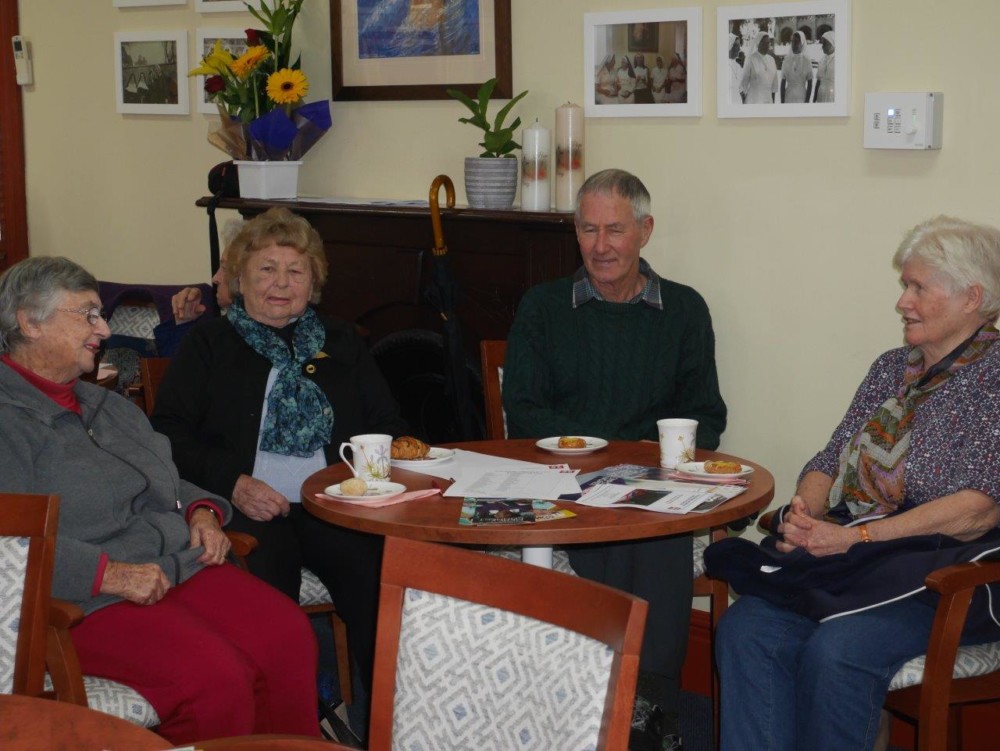 Messages to: Ailsa Mackinnon RSM