Archived News Item
Mercy Works | Baabayn: Closing the Gap
August 5, 2020
Out in the western suburbs of Sydney, Mercy Works supports the Baabayn Aboriginal Corporation to run their Mums & Bubs Group. This group works with these young mothers towards empowering them and their children through cultural education, increased financial independence and programs that help develop support networks.
The COVID-19 pandemic has changed us, and this Mums & Bubs Group is no exception. Not being able to have group meetings, the team has had to become creative and flexible in finding new ways to connect with the group.
Part-time childcare worker Janaya has reworked the way she delivers programs at the centre. She has designed 'take home packs' containing different materials including art supplies which has given these women the chance to continue learning at home.
The biggest barrier to entering the creative space for these women is the high cost of quality art supplies and materials. Maintaining their connection to their culture through art is crucial to building their confidence and helping to breaking down barriers that impact these women daily.
Online tools such as Zoom has given these young children the chance to continue learning at home with their mothers. Putting together these activities is not done overnight. Janaya used her extensive childcare background to research and design activities that are tailored to the ages of the children that attend the centre.
When delivering these packs to the children, Janaya said that 'the joy on their faces was the best part'. With most of the mums saying that they arrived 'just as they were running out of ideas' to keep them occupied during lockdown.
Janaya has overcome many challenges in delivering these programs during this global pandemic. Her commitment to these mothers and their children has helped the community maintain their sense of connection and belonging. Knowing that they were still contributing to larger group project helped provide crucial mental stimulation in a time where they were stuck at home.
This group has become a safe place for the mums to learn and their children to grow and prepare for the change to the classroom.
The Baabayn team, including Janaya, are currently working on plans to return back to the centre and face-to-face learning. She says 'We are all excited to reconnect with one another' as they grow together as a group. Continuation of online learning alongside the return to group activities has the considerable potential to expand their reach within the community.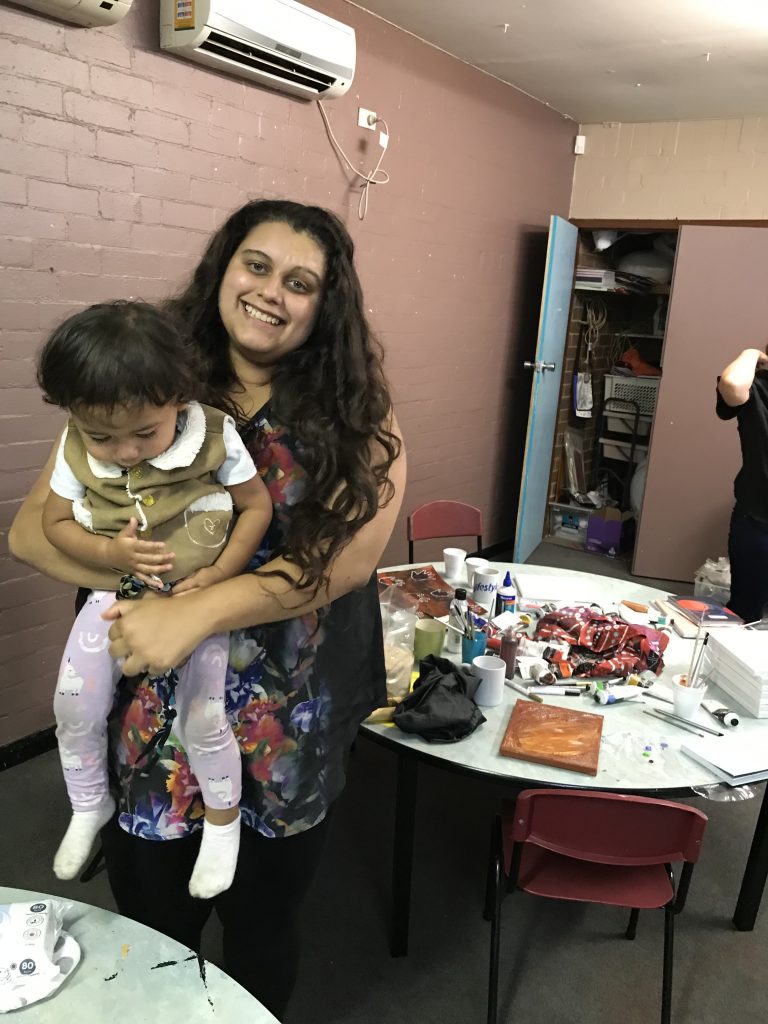 Messages to:  mercyworks@mercyworks.org.au