Archived News Item
Mercy students get a taste of Young Mercy Links
September 23, 2010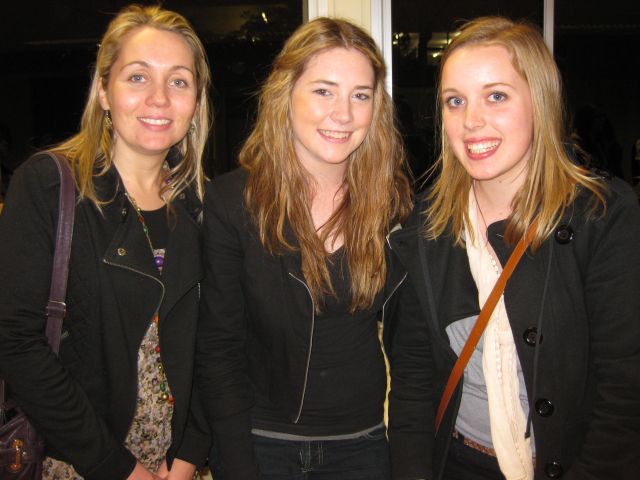 On September 10, a group of Year 12 students from six Mercy colleges gathered at Our Lady of Mercy College, Heidelberg to learn about Young Mercy Links and how they could become involved in the future.
OLMC generously hosted the gathering, in the midst of celebrations for their centenary year, at their Performing Arts Centre.
The evening began with a welcome to country and reflection by the OLMC students. Marg Moore RSM (Melbourne) introduced Val Mooney (Young Mercy Links Co-ordinator) who gave a brief outline of the aims of the group.
Our guest speaker was Ms Wesa Chau, named 2010 Young Victorian of the Year for her work as an advocate for international students and establishing the Australian Federation of International Students (AFIS).
While at university, Wesa quickly recognised the struggles international students faced while at Australian tertiary institutions. She was able to relate to their difficulties through her own experiences as a young girl who migrated with her parents from Hong Kong and had to establish herself in a new school and a new country.
Wesa shared her story of developing AFIS and the setbacks she came up against along the way. After losing most of her committee as they moved away from the university environment, she became discouraged. However, the plea of a young woman who had to leave her host family situation because of poor treatment and the inability to retrieve her bond, fired Wesa and a friend back into action.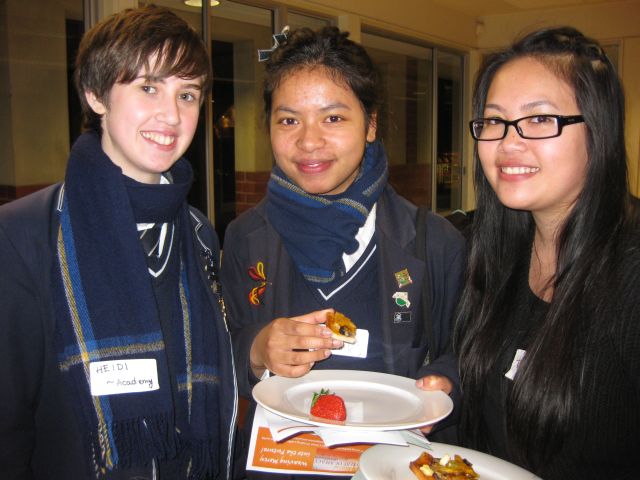 AFIS is now a nationally recognised peak body and Wesa's persistence saw the establishment of an International Drop-in Centre and the planning of a 24-hour International Student Care Service in Victoria.
Wesa describes herself as a bridge builder and with her keen sense of justice she has a great capacity to build networks of support across multicultural groups. She is now employed at ADEC (Advocacy, Disability, Ethnicity, Community) where her ability to provide support, engage in advocacy and lobby governments are further extended.
Wesa urged the young people present to follow their dreams and to face the challenges along the way and emphasised that we can all make a difference to the lives of those around us if we put in the extra effort.
Wesa's talk was followed by questions and then the students broke into their school groups to reflect on the social justice activities they had been involved in during the year which they presented back to the main group. After these inspiring and creative presentations, the room was filled with so much energy and good will!
Melissa Anania shared her experience of being a member of Young Mercy Links and what impact it has had on her life. Melissa emphasised that a big attraction of Young Mercy Links for her was to retain the connection that she had with the 'mercy' culture throughout her school years. She found it supportive of her interest and involvement in social justice issues and felt that some of her strongest friendships were nurtured through the group.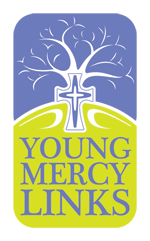 Melissa felt that Young Mercy Links had been a positive influence and an enjoyable addition to her life and with great enthusiasm she encouraged the young people present to become involved if they wanted to maintain their interest in social justice and to contribute through volunteering.
The evening concluded with a short reflection and supper in the foyer.
We are grateful to the schools and teachers who organised for their Year 12's to attend, especially to OLMC for their gracious mercy hospitality. Our thanks go to all who were present and who made the evening a memorable and enjoyable gathering.
From: Val Mooney (Young Mercy Links Co-ordinator), Margaret Moore RSM and Sally Bradley RSM