Archived News Item
Mercy Students Gather
February 25, 2015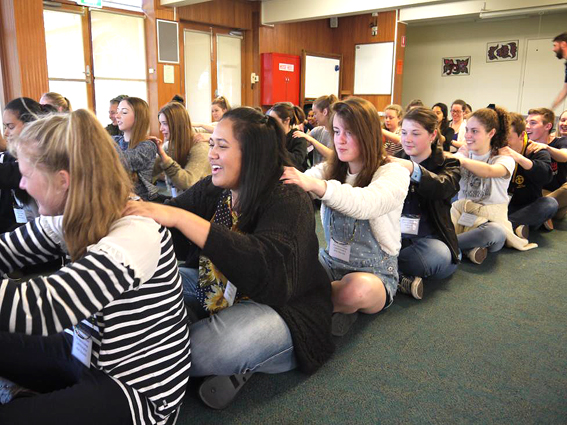 The Twelfth Biennial AMSSA Student Conference honoured the beginnings of our Mercy Story, celebrated our growth and unity and challenged students to revitalise Mercy for the future. Our Lady of Mercy College, Heidelberg in Victoria welcomed students from Mercy Schools across Australia, Aotearoa New Zealand and Papua New Guinea to share in a rewarding Mercy experience. This year's conference saw a range of national and international speakers delivering information and insight on contemporary issues and practices in Mercy life and education.

The first week in October marked the beginning of the Conference with delegates arriving at Amberley Retreat Centre in the Lower Plenty bushland in Melbourne. Students from Australian Mercy schools were very keen to meet their international Mercy companions. Delegates spent the afternoon getting to know one another while the sun shone, the birds chirped and the beautiful Yarra River flowed behind them.
The Conference was opened by Mutthi Mutthi elder Vicki Clark on the Yarra River where delegates listened to the story of the first people to this land and were graciously welcomed. Students were asked to bring water from their local communities to be joined with water brought from the 20th Anniversary of the Opening of the Mercy International Centre in Dublin. On behalf of the Sisters of Mercy, Sr Anna Nicholls from New Zealand shared greetings and best wishes for the Conference. There was a great sense of hope in her message, assuring students that Catherine McAuley's vision of making the world a better place for everyone could be something students could easily put into practice. Students were challenged to return home after the Conference and think of ways to be active in their school communities in order to keep the spirit of Mercy alive.
Throughout the Conference students had opportunities to experience activities aimed at building trust and leadership and share some of their knowledge about the Conference themes. They also began to hear the stories that many students brought with them, quickly realising what a committed and passionate group they were a part of.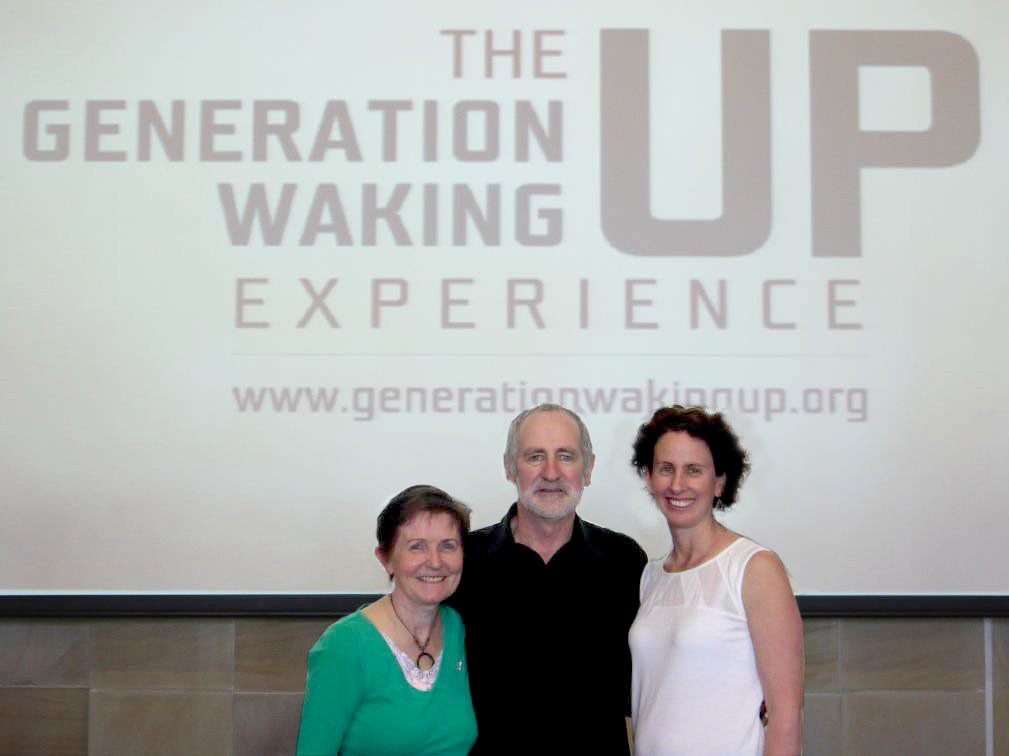 The exciting program known as Generation Waking Up allowed students to explore some simple questions about today's generation and the need to wake up to the call of social justice. Students also looked at incorrect assumptions many privileged people have and took away with them valuable lessons. Students were genuinely "woken up".
This year's student program offered students the choice of a number of engaging and challenging experiences. A small group of delegates visited the Exodus community, which is located in the sixth poorest suburb in Victoria, with many socioeconomic related issues that reduce the residents' quality of life. Originally built as the 1956 Olympic Village, the past 58 years have seen much change in the community. Violence, poor nutrition and hygiene, poverty and mental illness are just a few of the issues facing the residents.
On the visit we were fortunate to hear from Harry, a Marist Brother who has lived in the community for almost two decades and from residents who are trying to bring about change within their community. The personal stories shared by the community members inspired students to believe in the uniqueness of individuals and not to simply accept negative social stigmas that surround certain illnesses.
The time spent in Melbourne provided students with an opportunity to visit the Academy of Mary Immaculate, a place of significance in the story of Mother Ursula Frayne, the leader of the first Sisters of Mercy to come to Australia. The group was met by Sister Mary Maloney and Claire, the College's Social Justice Prefect. Initially time was spent in the Chapel, where Sister Mary described the wonderful contribution Ursula Frayne made to the Catholic communities of both Perth and Melbourne.
The Melbourne experience continued when delegates dined at 'Lentil as Anything'. At 'Lentil as Anything' customers can choose what they would like to eat, enjoy a delicious meal, have a chat and listen to some music, all in a warm community space. Patrons are asked to reflect on their feelings and decide how much they want and can contribute to this unique experience, and put a donation into one of the boxes in the restaurant. This unique financial model, centred on the values of trust, generosity and respect, gives people the opportunity to eat out and be social, regardless of their financial situation. The staff at 'Lentil as Anything' explained to students that they did this because everyone has a right to feel valued and respected and that money should help bring people together not divide them.

One feature of the Conference was the Justice Marketplace. Prior to the Conference, students were asked to collect photographs, movies, and written materials depicting social justice projects and advocacy initiatives throughout their schools. Students shared stories about local and overseas immersions, awareness raising campaigns, fundraising events, advocacy work on behalf of marginalised groups and Mercy ministries supported in their school communities.
Students were challenged to wander the Marketplace and collect ideas for possible projects they could implement in their own communities. The depth of conversation was inspiring and motivating and it is hoped that students will return to their schools with a plethora of ideas for future development.
This Conference invited students to step outside their own local place, situate themselves in the Mercy world and from that perspective look at the world today, to ask themselves what each is about and look to the future. Students emerged from the Conference knowing they are members of this Mercy global community, shaping and being shaped by all that happens within it. Students recognized the significance of their role in the ongoing story of Mercy, particularly in regard to collaboration with the youth of the global family of Mercy as they increasingly undertake responsibility for the continuation and growth of Mercy ministries. We hope that this Conference allowed delegates to reflect on their role in the Mercy educational endeavour, mindful of a strong sense of unity with like-minded students in Mercy Schools across Australasia.
Melissa Trolio Mercedes College
(AMSSA Student Conference Planning Committee)
Messages to Mercedes College