Archived News Item
Mercy Social Services Meet At Parliament To Discuss NDIS
February 27, 2017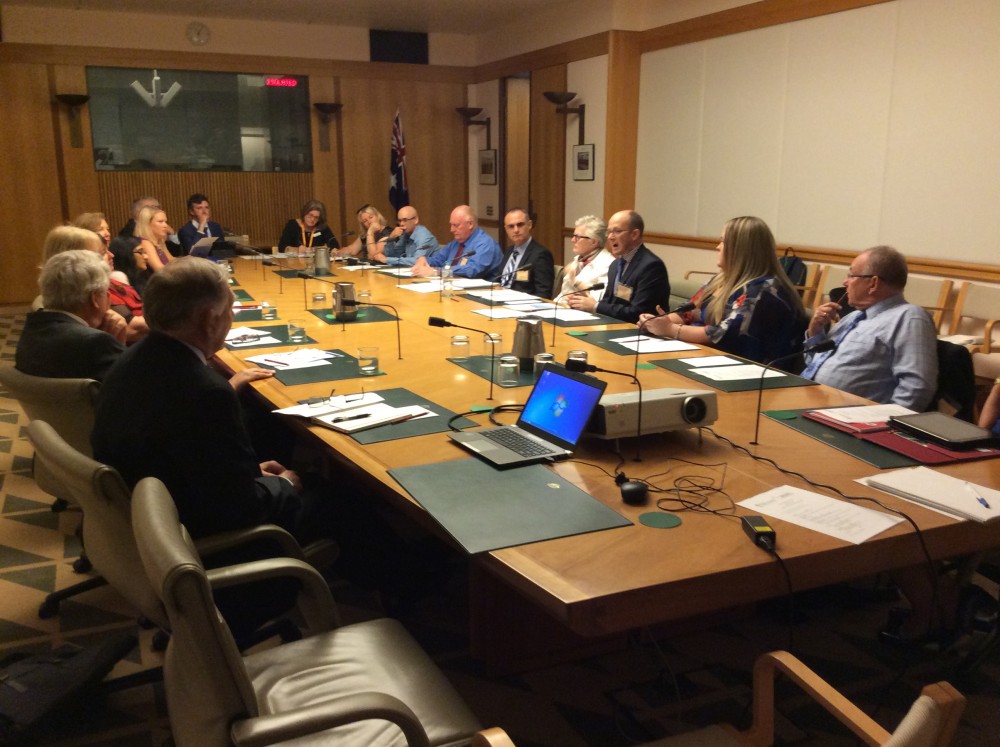 27 February 2017
Some of the Institute's social service organisations joined with representatives of Catholic Social Services Australia (CSSA) for a round table meeting at the Australian Parliament House, Canberra in mid-February.
The meeting was held to discuss and identify common issues that have arisen in the implementation of the National Disability Insurance Scheme (NDIS). The NDIS was launched in trial sites on 1 July 2013 and is being progressively rolled out over the next few years across Australia with full rollout scheduled to be completed by 2020.
While the twenty-two representatives gathered are very supportive of the NDIS and the aim of providing an even higher level of care for people with a disability, issues have been identified in the implementation of the scheme.
These issues include –  some existing clients falling outside the NDIS, the pricing offered not being realistic to meet the cost of care, challenges under the new model for recruitment and retention of staff, individualised funding not soundly transferring to organisations offering joined up services and problems with the level of respite services offered. The NDIS also makes no provision for certain groups within the community that 'fall through the cracks' such as refugee and asylum seekers. In some instances, the transfer of funding to the NDIS has also meant that there is no additional funding available from State and Territory Governments for disability support.
Those gathered welcomed the current review by the Productivity Commission that has been established by the Treasurer Scott Morrison and hope the review will positively inform the final design of the scheme prior to its commencement.
Participants at the meeting included representatives from Mackillop Family Services, McAuley Community Services for Women, Mercy Connect, Mercy Services Newcastle and members of CSSA. The new Chief Executive Officer of CSSA, Fr Frank Brennan SJ  AO, attended the meeting and welcomed the opportunity to hear these important issues raised as he commences his new role.
Following the meeting, a small delegation met with the Shadow Minister for Family and Social Services, Jenny Macklin and will seek to raise their issues with other Members and Senators in the coming months.
Messages to: John Rochester