Archived News Item
Mercy Sister Recognised
June 30, 2014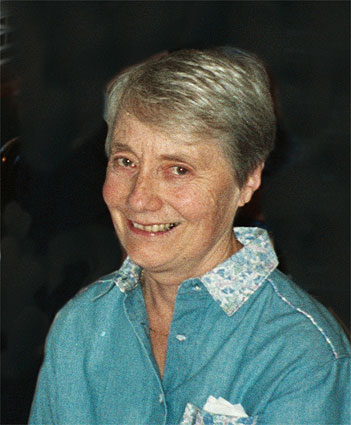 Sister Mary Nuttall began her contribution to tertiary education in January at the Institute of Catholic Education, Aquinas Campus Ballarat in January 1981. Ten years later Aquinas became part of Australian Catholic University when it opened in 1991.
Her own education was in Castlemaine in Victoria at St. Mary's Parish School, St. Gabriel's College, Castlemaine and Castlemaine High School
Her academic qualifications include Trained Primary Teaching Certificate (Sacred Heart Teachers' College, Ballarat); Diploma of Teaching – Primary (Ballarat College of Advanced Education); Master of Arts (Education) – Focus on Community Education (Simon Fraser University, British Columbia, Canada) and Doctor of Philosophy (La Trobe University, Victoria Australia).
Mary's early working career was as both a primary school teacher and Principal of co-educational Catholic primary school. Then as a Lecturer in the School of Education: Aquinas Campus, Australian Catholic University and its predecessor, the Institute of Catholic Education she also participated widely and gained professional development in other educational areas:
• Research Assistant for Director of Graduate Programs – Simon Fraser University, British Columbia;
• Research/Teaching Associate – Faculty of Education, University of British Columbia;
• Lecturer at St. John of God Hospital, Sociology Department
• Member of National Education Committee for Institute of Sisters of Mercy, Australia
• Co-Governor of Emmaus Catholic Primary School
• Outsides Studies Program (1991) including a Fellowship undertaken in Coventry, England under the auspices of the CEDC (Community Education Development Centre) and the ICEA (International Community Education Association), 1991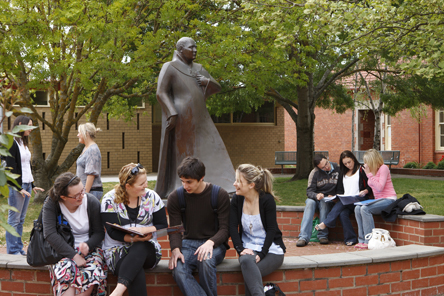 • Accepted an invitation by the Catholic Education Office, Ballarat to undertake research on national professional development for the Diocese of Ballarat.
• As a member of the Centre for Lifelong Learning, participated as co-researcher with Dr. E. Jacqueline McGilp IBVM and Dr. Pat Cartwright in the research project, 'Lifelong Learning, Schools and Learning Communities: Reaching the Unreached Learner, a pilot study undertaken within primary and secondary schools in the Ballarat Diocese in 2002.'
Mary has also had a number of papers and reports published.
An excerpt in the letter of appointment reads:
TITLE: Honorary Fellow of Australian Catholic University (ACU)
"This title acknowledges your thirty-two years of service, research and teaching excellence in the School of Education at Aquinas Campus and your ongoing commitment to maintaining the links between the University, Catholic primary schools and the Catholic Education Office".
(Received from the Vice-Chancellor of ACU: Professor Greg Craven, June 12, 2014)
We congratulate Mary on this well-deserved recognition and wish her well in her continuing ministry.
Messages to: Mary Nuttall