Archived News Item
Mercy Services Brings Catherine's Words to Life
March 5, 2020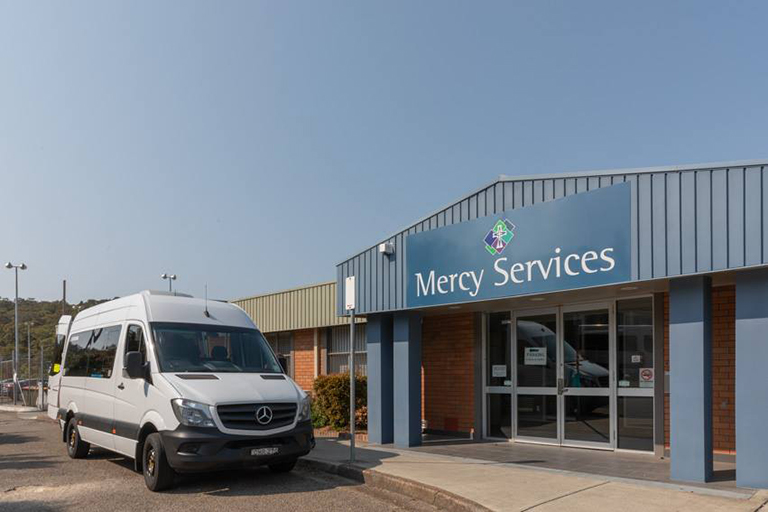 The kind actions of a driver from Mercy Services Newcastle has been featured in a newsletter from Transport for New South Wales as their good news story of the month.  It was also used as an example of bringing to life the wisdom of Catherine McAuley. 
David Murray, Head of Community Transport at Mercy Services, wrote the following:
"Just wanted to share what for me was a wonderful experience with one of our drivers and how sometimes the small things we can do for our passengers, can make such a difference to their daily lives.
Our driver was driving John, who's 90 plus years old, very hard of hearing and vision impaired, home from Charlestown to Fishing Point. On route they got talking about food and mid conversation he said to our driver, 'You know what I really miss? Eating a hamburger, I haven't had one in years!' There was female passenger on board as well and they talked to John about how he could make a simple burger at home.
After dropping the lady home, our driver noticed that he had a lunch break scheduled after dropping John off and that he would also just about be going straight past a take-away shop on route to John's place. So, he threw it out there and asked John if he'd like to get a burger on his way home? He turned to the driver in slight dismay and said, 'Yes, I'd really like that'. Off they went to the shop and our driver had to read out the board menu to him. John happily chose a hamburger with bacon and cheese and they both had some lovely banter with the super friendly shop owner!
John paid for his burger and as they walked back to the car, he moved the burger bag up and down with his hand and said, 'Geez, it's heavy!' Off they drove a few minutes to his place and when he got out he was so grateful and the driver watched him go down his driveway with a big smile on his face, hamburger in hand.
As our driver drove off, he imagined John sitting at home, chewing on that big juicy burger and probably dripping it all over himself and totally loving the experience of eating a burger again!"
In response, Transport for New South Wales said they thought it  was quite fitting that David's e-signature reads a quote by Catherine McAuley, foundress of Sisters of Mercy:
"There is nothing of greater importance than the perfect discharge of our ordinary duties"

And what better example of this than David's story! Thank you for your submission, and for sharing with us.
Messages to: Tony.Bidstrup@mercyservices.org.au
Click here to return to Just Mercy