Archived News Item
Mercy Partners
February 9, 2011
Applications invited for the position of Executive Officer to the Council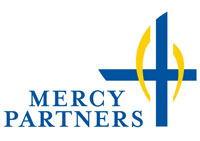 Mercy Partners is an entity of the Catholic Church set up by the four Mercy Congregations in Queensland to assume eventual Trustee (civil law) and Sponsorship (canon Law) responsibility for the ministries currently sponsored by these Congregations.
We are seeking a suitably qualified and experienced Executive Officer to work with the Council of Mercy Partners and current sponsors in the transition process, and to carry out the decisions of the Council regarding these ministries into the future.
The successful applicant will have a comprehensive knowledge of the philosophy and mission of Mercy Partners, strong skills in strategic planning within an organisational setting, and excellent written and verbal communication skills. A salary package commensurate with the skills and experience of the applicant will be negotiated. The position will initially be for up to twenty two (22) hours per week, with the possibility of becoming fulltime as ministries are transferred and responsibilities increase.
For more information, please contact the Chair of the Council, Sr Anne Hetherington rsm at ahether@bigpond.com or on 0409075739.
Click here to download ad (PDF)
Position description
Preamble:
Mercy Partners is an entity of the Catholic church, set up by the Sisters of Mercy of Brisbane, Rockhampton, Townsville and Cairns to assume trusteeship responsibility for the ministries currently under their care. It is anticipated that transfers of ministries will begin in 2011.
Purpose of position:
This is an executive position created to facilitate the work of Mercy Partners as the Trustee (civil) and Sponsor (canonical) of the ministries entrusted to it. The Executive Officer carries out the work of Mercy Partners Council through the direction of the Chairperson.
Accountability:
To Council through the Chairperson.
Applications close on 16 February 2011