Archived News Item
Mercy leaves a lasting impression
November 27, 2019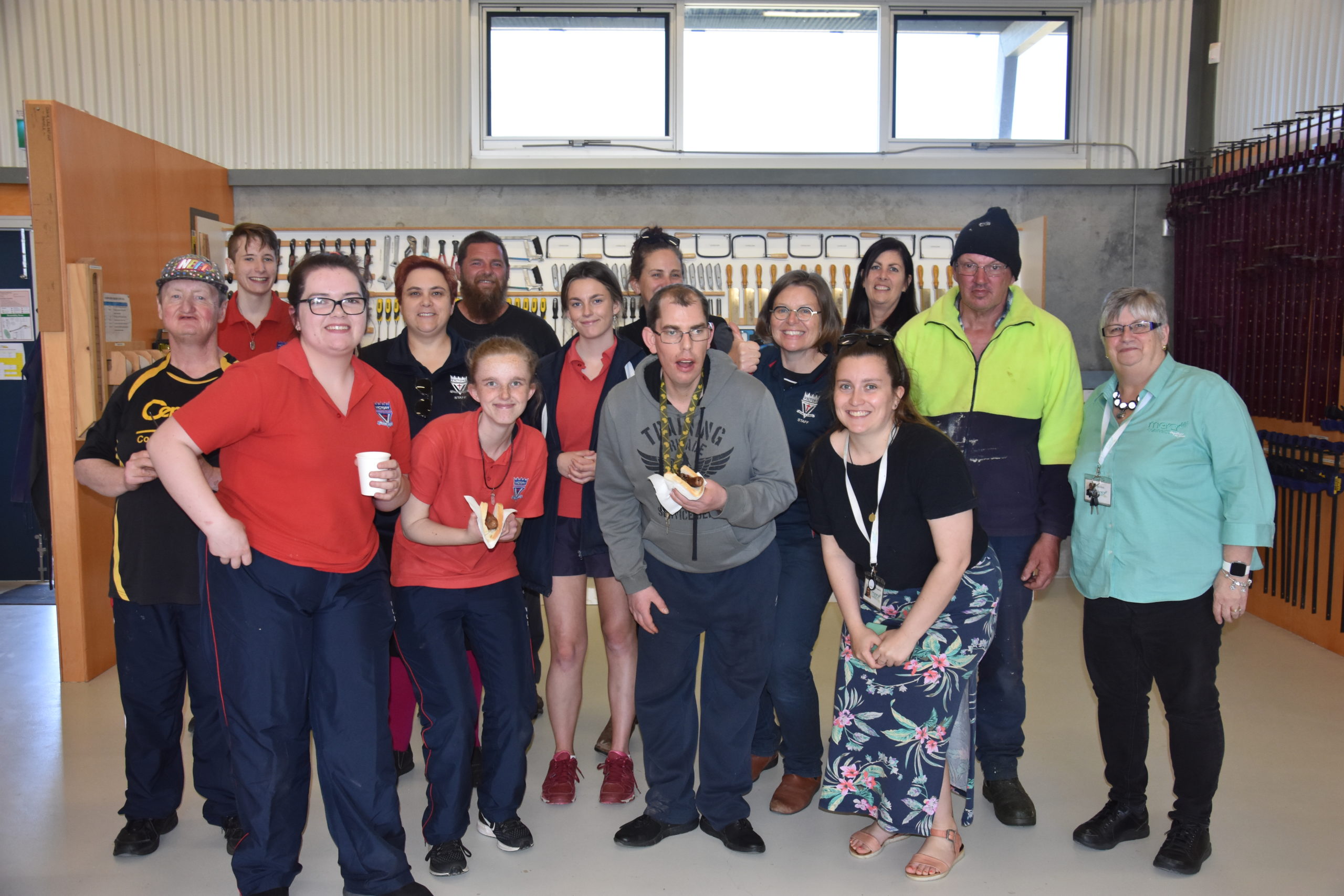 Mercy Connect has again hosted Victory Lutheran College VCAL students for a practical work placement during Term 3 of the school year.
This is the second year collaborating with Victory Lutheran College which offers opportunities for young people to gain insight of the Disability industry. For the not-for-profit disability provider, it's a step in the right direction to attract a new generation to enter into the sector and work as disability support workers.
Four students participated in this year's placement program who developed their skills and knowledge to a greater depth and for the participants of Mercy Connect. Further to their newly gained skills, students were able to spend quality time and develop lasting friendships
Every Wednesday during the school term, the students and their teacher, Rachael Fenselau travelled to the Learning Centre, one of three day program outlets run by Mercy Connect. They had the opportunity to participate in the Dance and Fitness program with the participants. As part of their placement, the students created their own activity programs, which they shared with the group in the later weeks.
"It was such a success. Being a smaller group of students, with a regular timeslot worked well," Ms. Fenselau said.
As a sign of their appreciation, the students hosted a BBQ lunch and tour Woodwork facility at Victory Lutheran College in Wodonga for participants and staff. Continuing with the day's festivities participants and students continued the fun with ball activities which in with the dance and fitness programs they have participated in over the term.
One student enjoyed the experience so much that she is planning on returning to Mercy Connect to continue work placement one day a week. She is looking forward to developing her relationships with the participants and staff at the Learning Centre and building skills and experience within the industry.
"It takes the students a few weeks to get warmed into the environment, as it's such a different experience than what they are used to. They've (the students) got so much out of the placement. They have felt so appreciated, which has given them a boost in their self-esteem," said Ms. Fenselau.
"This is a fantastic example of how Mercy Connect continues to develop meaningful partnerships and collaborations when connecting our participants to their local communities. We look forward to more Victory Lutheran College students participating in next year's program. " said Trent Dean, Chief Executive Officer of Mercy Connect.
Keep up to date with Mercy Connect and Victory Lutheran College.
Facebook/mercyconnect
Facebook/VictoryLutheranCollege
https://mercyconnect.org.au
https://www.vlc.vic.edu.au