Archived News Item
Mercy Justice Conference great success
November 19, 2009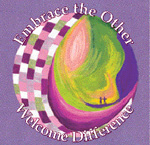 There was a very energetic and engaging atmosphere at the Mercy Justice Conference held in Queanbeyan, November 6-8, 2009. The conference, an initiative of the Institute of Sisters of Mercy of Australia, was attended by over 260 delegates from across Australia. Carmel Heagerty RSM, Institute Justice Co-ordinator, reports.
Nerida Tinkler RSM, Institute President gave the formal welcome to the conference, the traditional welcome to country was given by Ruth Bell, Ngunawal elder, and Marie Duffy RSM, Congregation Leader, Goulburn, welcomed everyone to Queanbeyan.
We were blessed by the willingness and generosity of the keynote speakers who accepted our invitation to the conference. Delegates were challenged, engaged, humbled, informed, uplifted and given cause to reflect by the speakers' presentations.
The rituals and visual images easily moved us into our heart space; a space for all humanity; a place of prayer and reflection. Delegates also enjoyed the performance by Helen Kearins RSM (Goulburn) of the song "Mercy and Justice Shall Meet", which she composed specially for the conference.
The energy continued to build and delegates quickly moved into the open space sessions and furthered the engagement with one another on the issues of women and poverty, Indigenous concerns, displaced people and eco-justice.
The life-stories of those seeking justice from all over the world which were brought to the conference by the delegates continued to take us into a new place and called us into new action.
During the conference, delegates were also able to view an exhibition outlining the history of the Mercy Sisters in south-eastern NSW over the last 150 years. The exhibition was part of the sesquicentenary celebrations of the Goulburn Sisters of Mercy.
Contact: Carmel Heagerty RSM, Institute Justice Co-ordinator
Email: Institute.Justice@mercy.org.au