Archived News Item
MERCY INTERNATIONAL REFLECTION PROCESS
March 13, 2016
The theme for the MIRP process 'The Cry of the Earth and the Cry of the Poor' is focusing our energies in this action-reflection process which is taking place across the Mercy world during this Holy Year of the Jubilee of Mercy.
The Prayer for the Process is from Laudato Si and is The Prayer for the Earth which is available in English and Tok Pisin.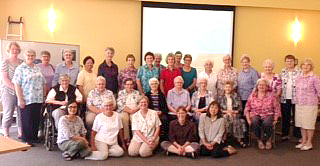 After several months of preparation and training at the end of 2015 and the development of resources, a number of facilitated training sessions have taken place across the Institute, in an intensive way, during February.
As we move towards mid-March sisters, colleagues and friends in Mercy are gathering to form groups for discussion across a series of meetings, corresponding with the four stages in the process, throughout this year.
Some of these groups have, in fact, already begun, and reports of their shared concerns are being reported and gathered from the first stage of the process. (Pictured Top – In Adelaide, Bottom – In Sydney.)
Groups in the Mercy regions in the Northern hemisphere are also well underway.
It will be enriching to learn from each other what the areas of focus are for Mercy people in different areas of our Institute, but also in other Mercy Congregations and Institute networks across the world.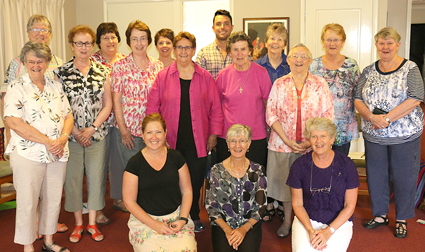 Because the MIRP is an initiative of Mercy International Association the reports and resources you might like to read, view or download are all on the Mercyworld website .
They are added to constantly and updates are received weekly via the MIA eNews.
On our Institute website there is a direct link to this material from the MIRP link on the home page through to the link from the MIRP web page.
Messages to: Adele Howard rsm National MIRP Coordinator