Archived News Item
Mercy in Papua New Guinea
August 31, 2014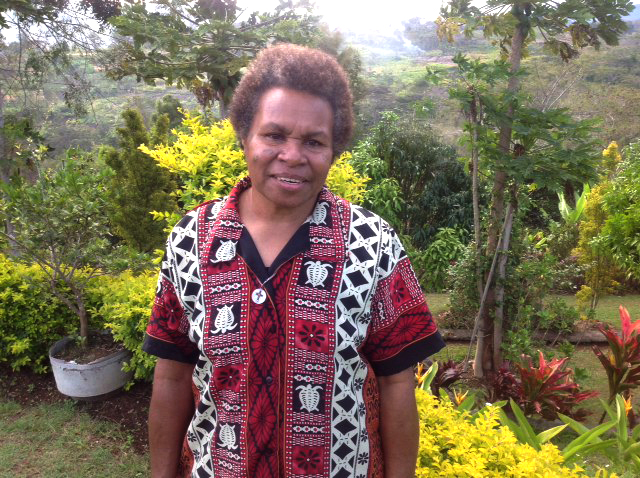 I was born in a village called Warapu near Aitape on the northern coast of PNG in 1964. I am the fifth of six children, three girls and three boys. Our Mum and Dad brought us up to be good people. My mother was quiet, very gentle and caring. My Dad was a very funny man, he had lots of friends! When my parents tried to discipline us, our parents stuck together and this helped us to take responsibility for our own actions.
I went to the local village school, run by the Franciscan Sisters. who lived in the next village, but came on motorbikes to our school. I attended St Ignatius High School in Aitape. I was a very quiet girl – like my mother!
After completing Grade 10, I was selected to go to Teacher Training College in Rabaul in East New Britain. However, the plane ticket did not eventuate and there was a volcano eruption in Rabaul! I re- applied the following year and was accepted but again the plane ticket failed to arrive! So, I remained in my village and attended Vocational School. It too was a ministry of the Franciscan Sisters. During this time I became involved in youth activities, dancing, singing, sports and community service. I think it was at this time that I became interested in nursing.
In 1989, I applied to Raihu School of Nursing to become a Community Health Worker. It was here that I first met the Sisters of Mercy. Sr Catherine Harris (Parramatta) was the matron and Sophie Samiak, a young professed Sister, was in the training course as well. Sr Terry Gongi had just graduated! At this stage, I was not really interested in Religious Life – but I kept the faith! After graduating, I worked in Raihu for about 3 months and then got a job in Vanimo Diocese, where I worked for four years.
While in Vanimo, I saw a pamphlet about the life of Catherine McAuley and the work of the Sisters of Mercy. I liked the fact that the Sisters of Mercy didn't wear a veil! After meeting Margaret Shakeshaft, she visited my family and I formally entered the Sisters of Mercy in 1996. Some of my Novitiate companions were Maryanne Kolkia, Theresia Tina and Philomena Waira – so you can see I was in good company! I took my first vows in 1998. I found the Novitiate years very challenging, and often felt that I wanted to go home. As I look back, I think that God was moulding me and that God really offered me the strength to embrace this life.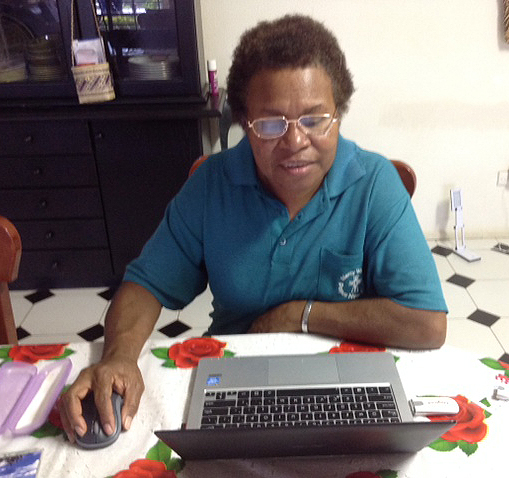 Now I live in Goroka in the Eastern Highland Province and I wear two hats! I have the role of Initial Formator for those in candidacy here in PNG. I find this role challenging, but we are learning together. At present, there is just one young woman in the Formation Program.
For two days a week I work at St Joseph's Voluntary Counselling and Testing Centre for HIV/AIDS. While it too is a challenge, I am entrusted with the privilege of listening to the stories of many precious people. Too often, because of their status, they are without family and friends to support them. I hope they know that at the Centre we are committed to holding their stories safely and without judgement. The Centre is in a peaceful setting away from the bustle of the town. Here, we hope our friends find hospitality, warmth and peace.
My life's journey is still unfolding, who knows what the next part of this Mercy adventure holds!
Messages to Margaret Roni rsm