Health and Community Services
Each day we seek to make positive difference in the lives of thousands of people through our individual ministries as well as in our hospitals, aged care facilities and community service organisations. Health and community services have always been an integral part of the mission and ministry of the Sisters of Mercy. In our earliest days it was carried out by the 'walking nuns', who visited, comforted, fed and nursed the poor in their own homes.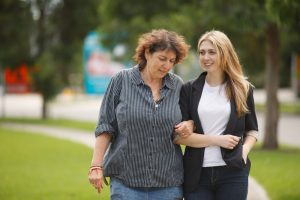 Today, with our female and male partners in Mercy, we are very privileged to care for people from a variety of backgrounds in all stages of their lives. The type of people we assist include families, children, those with disabilities, the elderly, women and victims of domestic violence, people who are homeless  and people in goals and detention centres.
In all that we do we strive to meet the challenge laid down by our founder, Catherine McAuley who said that we can never say what we do 'is enough'. Follow the links below to access to more information about some of our ministries.