Archived News Item
MERCY HEALTH JOINS FAR NORTH QUEENSLAND CARE COMMUNITY
April 30, 2015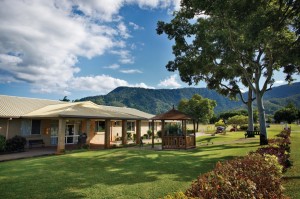 On Monday 1 June 2015, Mercy Health will commence providing aged care and retirement living services at Holy Spirit Mary Potter and Holy Spirit Westcourt – the latter of which includes Bethlehem Nursing Centre and Coral Sea Gardens Retirement Village.
Mercy Health is an experienced aged care provider, caring for communities in Victoria, southern New South Wales, the Australian Capital Territory and Western Australia.
Mr O'Connell said that while Mercy Health is new to the state, the name Mercy dates back to 1888 when the Sisters of Mercy first landed in Cooktown. The following year the St Mary's Convent of Mercy and Boarding School was built. The Sisters of Mercy also managed Bethlehem Nursing Centre between 1967 and 1996.
As a ministry of the Institute of Sisters of Mercy of Australia and Papua New Guinea (ISMAPNG), Mercy Health also provides palliative care, home and community care, acute and subacute hospital services, early parenting services, mental health programs and health worker training and development in the eastern states. Mercy Health is keen to foster strong relationships with local Sisters and with the other services in the area including those operated by Mercy Partners.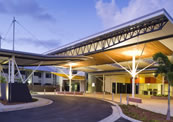 Mercy Health Group Chief Executive Officer Adj Professor Stephen Cornelissen said it was an honour for the health and aged care provider to have a place in Queensland. He said Mercy Health's main focus was the provision of compassionate care to all of its residents. "We look forward to working with residents and staff, to meet the rising demand for aged care services across the country,'' Adj Prof Cornelissen said.
"Every day, Mercy Health strives to follow the example set by the Sisters who have served before us and feel honoured that we can continue their legacy in Far North Queensland."
Messages to Adrian Bernecich