Archived News Item
Mercy Health & Aged Care: employer of choice for women
March 30, 2008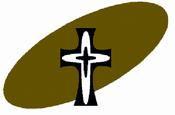 Mercy Health and Aged Care has received an "Employer of Choice for Women" citation (2008) from the Federal Government's Equal Opportunity for Women in the Workplace Agency (EOWA).
In obtaining this citation, Mercy Health and Aged Care has demonstrated a commitment to advancing women in their workplace across six prerequisites.
Mercy Health and Aged Care is a Catholic community benefit organisation founded by the Sisters of Mercy whose services include acute hospital care, aged care, mental health programs, specialist women's health, early parenting and palliative care.
Each year Mercy Health and Aged Care cares for over 300,000 people from across Victoria and into New South Wales.
To view the criteria and the other non-government agencies that have been acknowledged, visit the EOWA website.
To find out more about Mercy Health and Aged Cared visit their website.