Archived News Item
Mercy gathering for young adults in October
September 23, 2010
Young adults involved in the Mercy network throughout Australia and Papua New Guinea are warmly invited to attend a gathering in Melbourne on the weekend October 15-17, 2010. DETAILED PROGRAMME NOW AVAILABLE.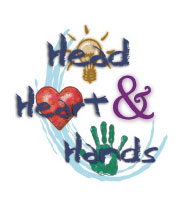 The gathering will explore the theme "Mercy and Justice Shall Meet: With Head, Heart and Hands!", and provide an opportunity for "all the flourishing young adult groups to connect, share, dream and plan," says Kate Garrone, Young Adult Network Facilitator for the Mercy Institute.
"We are looking for key people between the ages of 18 and 35 to attend. They may be already in key leadership positions in ministries: key teachers in schools; key staff in hospitals and other ministries; potential leaders from local networks; or past students of Mercy schools."
Kate says the aims of the gathering are: "to inspire young adults who are already involved in a network of Mercy connections; to enliven the energy of the Mercy charism; to continue to grow communities where justice and mercy might flourish; to see ourselves and the projects we are involved in to be part of a wider framework of young adults across Australia; and to strengthen our identity as Mercy people."
This gathering is an initiative of the Mercy Young Adult Network, a ministry of the Institute of Sisters of Mercy of Australia.
WHAT? Mercy Young Adult Network Gathering 2010
WHEN? Friday October 15 to Sunday October 17, 2010
WHERE? Edmund Rice Centre Amberley, 7 Amberley Way, Lower Plenty, Melbourne
COST? $300 (includes accommodation, food and resources)
More information?
Contact: Kate Garrone, Young Adult Network Facilitator for the Mercy Institute,
Mobile: 0414 068 386 or Email: kate.garrone@mercy.org.au