Archived News Item
MERCY DAY – PAST AND PRESENT
September 10, 2015
Mercy Day is both a time of reflection on the past and a time of looking to the future as we continue writing the remarkable story began by Catherine McAuley in 1827.
For us, this focus on Mercy began when Catherine placed her new House of Mercy and her work under the care and protection of Our Lady of Mercy in 1827 and it continues today.
It is a time when we pay tribute to the hard work, commitment and devotion of the Sisters and people of Mercy for what has been achieved over the past 188 years. Their dedication in living out the Gospel, through the following of the charism of Catherine McAuley, has made and continues to make a positive difference in the lives of so many people.
The Feast of Our Lady of Mercy provides a time where we should cast our minds and hearts to a renewed sense of mission, both personally and collectively as people of Mercy. It can be easy to get caught up in the many demands of day-to-day living and to lose sight of the great needs in our world both globally and locally which require our attention. Often the struggle is not in identifying the problem, it can more lie in how best to contribute to a solution, particularly when there may be others in society who cannot see that there is a problem in the first place or even worse see those who are seeking to bring about change as the problem that needs solving!

The call of Pope Francis to observe a Jubilee Year of Mercy in 2016 can be our inspiration and guide, and our participation can be enriched by participation in the Mercy International Reflection Process offered through Mercy World.
Living the gospel as a mission-centred people should be the focus of everything we do in the name of Mercy. At ISMAPNG, we are refining our internal structures to reflect this principle more clearly. Individually, the challenge for all of us is to also undertake an internal review of our own lives and way of being and ask the question, 'is there more I could be doing to further the Mercy mission?' and pray that God will give us the courage to act on the answer.
To all people of Mercy, let us celebrate Mercy Day 2015 by certainly looking back on our past achievements, yet seeing these as the source of new challenges to take us into the future. May our collective prayer be one that those who follow us will look back on our time, on Mercy Days in years to come, with the same respect and admiration we have for the actions and deeds of those who have gone before us.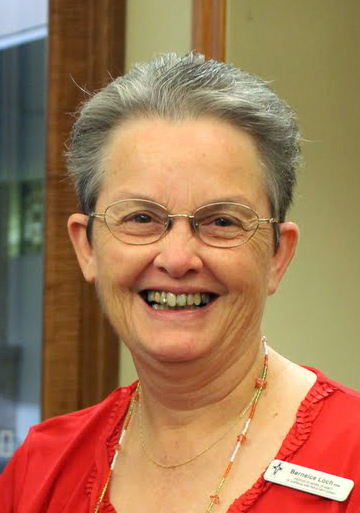 Messages to: Berneice Loch – Institute Leader
Institute of Sisters of Mercy of Australia and Papua New Guinea