Archived News Item
Mercy Day in Mount Hagen
October 6, 2020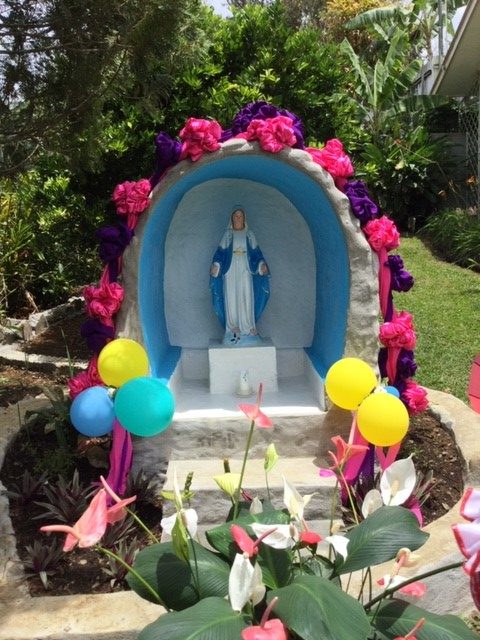 More than 100 people joined in the Mercy Day celebrations in Mount Hagan, Papua New Guinea.  Theresia Tina RSM reports on the activities below. 
We decided to celebrate our mercy day on the 26th so that our working mercy friends could join us in the celebration.
It was an opportunity for sisters in Goroka, Hagen and Enga to celebrate together with the people who we work with and friends of the sisters.
We invited 100 people but more than 100 came which was so lovely. We had mass celebrated by Fr Peter  a local priest who is a friend of the mercies and co-celebrated by Fr Carols svd who is the parish priest of Pumkos came with our sisters. We had a lot of food done in traditional mumu and the kids and youths entertained  the crowd with song and dance.
Two highlights of the celebrations were the blessing of the Grotto which is the in McAuley gardens and the singing and dancing with the song circle of mercy. The statue of Mary is named as "Our Lady of Miraculous'. Everyone joined hands and were singing and swaying. It was magnificent to see the crowd of mercy people  dancing together.The priest said in his homily " Catherine McAuley saw the goodness in every person in Dublin and so we too must see the goodness in all the people in wherever we are and whatever we are called to do'.
It was indeed a memorable occasion that will be treasured by those who attended.
Click on the arrow below to watch some of the highlights from the day – 
Click here to return to Just Mercy
Click here to read about some of the other Mercy Day Celebrations across the Institute.