Archived News Item
Mercy Day in Melbourne – Giving Thanks for the Archives and Heritage
September 30, 2019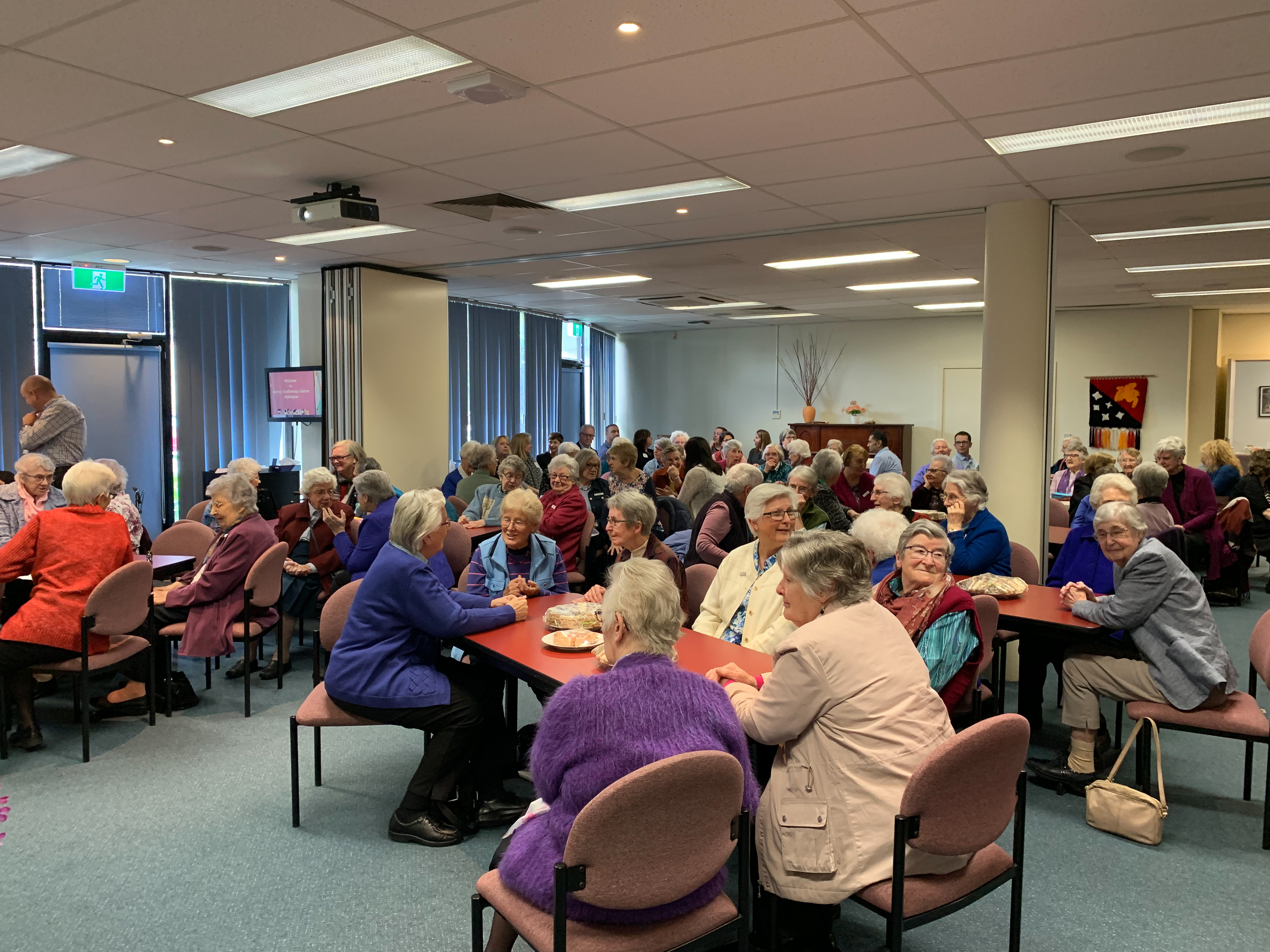 Mercy Day in Melbourne this year was a very special celebration with a beautiful ritual of appreciation for the Archives collection and the Archivists, past and present that cared for these treasures followed by a light lunch.
Around 80 Sisters from South B and South C Communities, the Family Care Sisters, Sisters from the Franciscan Missionaries of the Divine Motherhood, 3 staff from the Mercy Hub and 35 staff at the Alphington office all gathered to mark this significant day.
The collection, which has recently been relocated to the Institutes Archives and Heritage Centre in Leichhardt, was created when the significant artefacts from a number of founding congregations came together to form the Melbourne Congregation's Archives and Heritage space.
The ritual team honored the collection with a procession of a handful of significant pieces including the Profession Registers from each of the congregations and Anne Cossar RSM read a message from Maree Allen RSM which told the story of how this important area for the Institute was formed. The Sisters sang "Standing on the Shoulders" and the collection was then handed over to Liz Moloney RSM on behalf of the ILT with reverence and love.
In conclusion, everyone enjoyed lunch together while appreciating how wonderful it was to have so many gathered for Mercy Day this year!