Archived News Item
Mercy Day 2019
September 30, 2019
The Feast of Our Lady of Mercy, is the anniversary of the opening of the first 'House of Mercy' in Dublin, Ireland by Catherine McAuley on 24 September 1827. It has come to be affectionately known and celebrated as 'Mercy Day'. This year's Mercy Day took on a special significance, with celebrations for 25 years of the Mercy International Association.  Below we feature some photos we have received from sisters and staff from the celebrations around the Institute and abroad.
VICTORIA
Apollo Bay
Mercy Place Ballarat

Geelong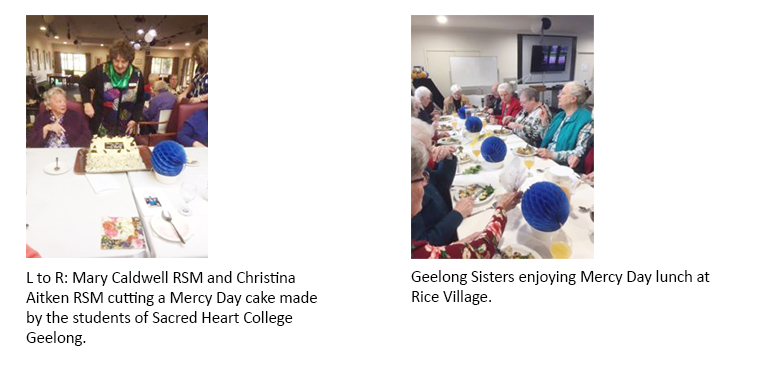 Mercy Health Richmond
Fraynework and Mackillop Family Services, Melbourne
Academy of Mary Immaculate, Melbourne
Read the Mercy Day Address by Principal of the Academy of Mary Immaculate, Mary Moloney RSM – Click here
AUSTRALIAN CAPITAL TERRITORY
NEW SOUTH WALES
Mid-North Coast
Singleton
Inverell
Casino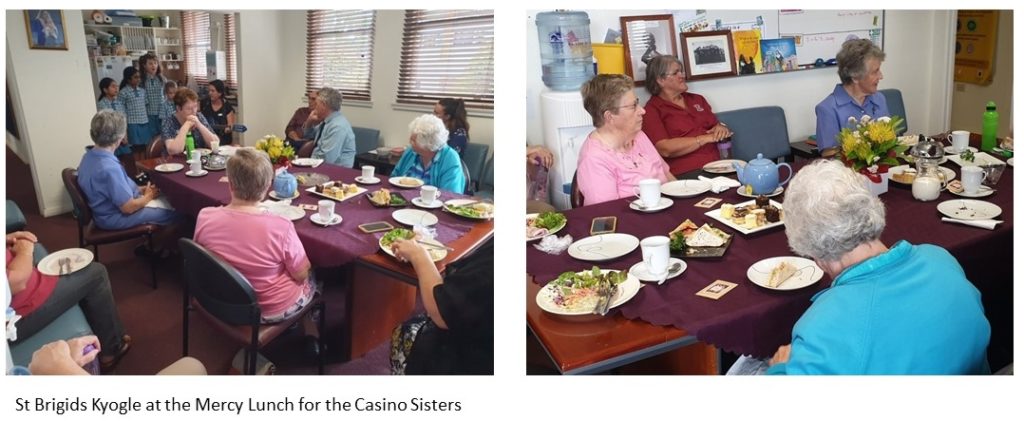 Central West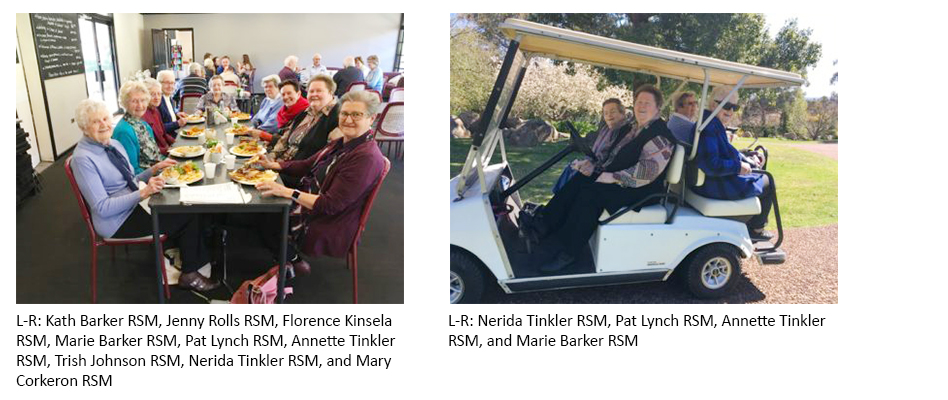 For Mercy Day this year Mary Corkeron (Grenfell), Kath Barker, Marie Barker, Florence Kinsela, Annette Tinkler, Nerida Tinkler (Parkes), Jenny Rolls (Forbes), Pat Lynch (Trundle) and Trish Johnson(Griffith), met at the Cowra Japanese Gardens and Cultural Centre to celebrate. It turned out to be a beautiful and memorable experience for us all. The weather was perfect. As we say in this dusty drought-ridden area, "If we can't have rain, we might as well enjoy a sunny day!" The gardens were absolutely magnificent as you will see from the photos, 124 different species of plants. The buggies were of invaluable assistance! Added to all of that, we had time for great conversation and sharing of great food. A day well spent. Mercy is thriving in the bush!
Heathcote
Sisters from John Paul Village at Heathcote NSW celebrated with a Mercy Day lunch at Club Menai.
Central B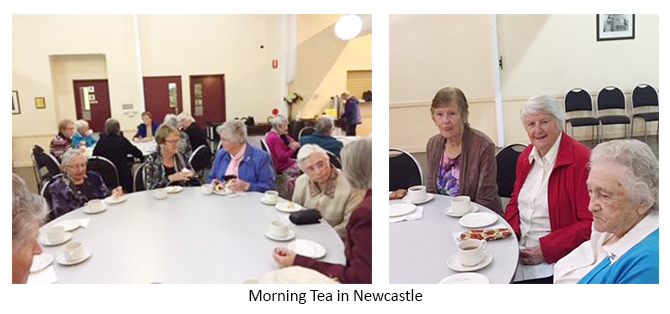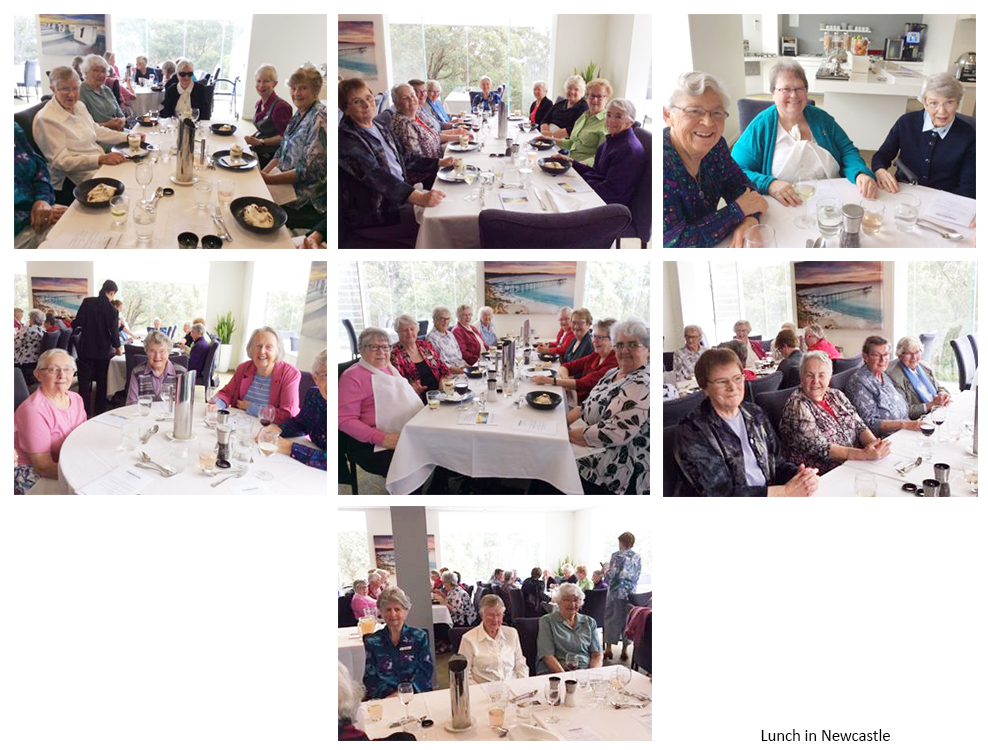 St Mary's Primary School, Casino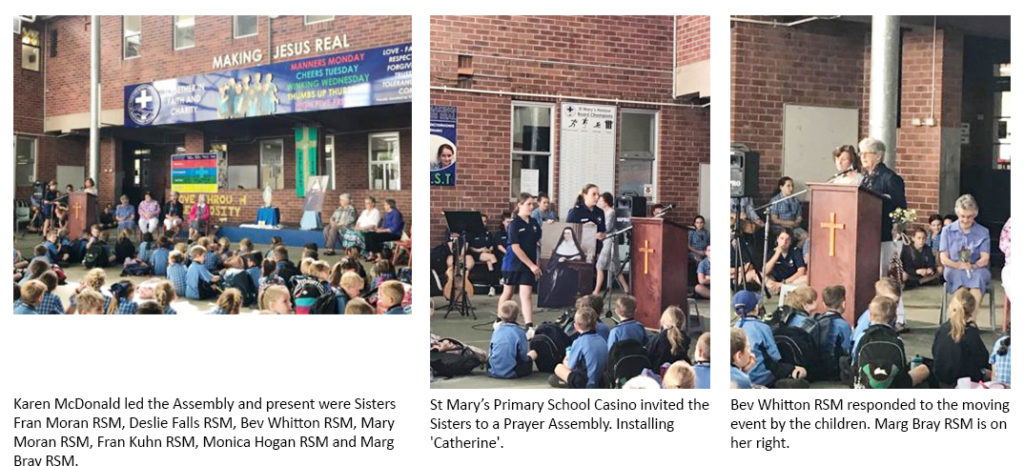 QUEENSLAND
Townsville
MERCY INTERNATIONAL CENTRE, DUBLIN, IRELAND