Archived News Item
MERCY CREEK PROJECT
June 27, 2016
The Southern boundary of the Seville Mercy Conference Centre property at Earlville, Cairns Queensland runs alongside a small rainforest creek. The creek, a tributary of Clarkes Creek, is not officially named, but has come to be referred to locally as Mercy Creek. The parcel of land adjacent to the creek reserve is the site of a rehabilitation project which began in 2010 with the removal of non-native pine trees (that had already been partially destroyed by cyclones) and the replanting of vegetation native to the area.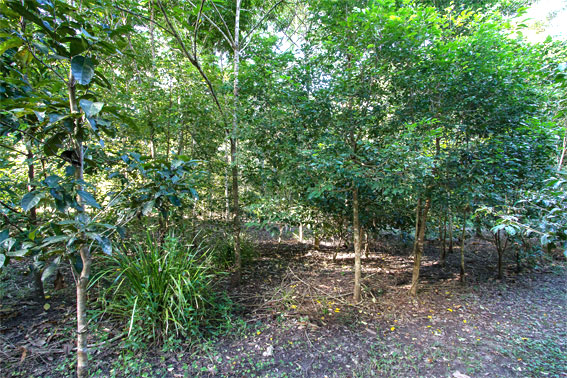 The six years since the planting have allowed Mother Nature to do her thing and the forest is now beginning to show its character. The area has become almost self-sustaining as the canopy and leaf litter have reduced the previous issues with weeds, vines and grasses.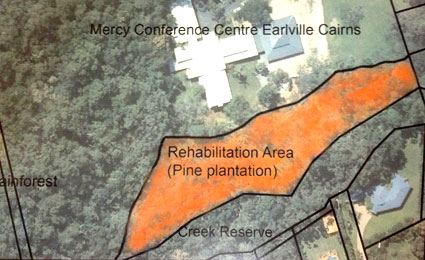 Mercy Ministries Far North Queensland (MMFNQ) is currently working with the Conference Centre management to develop plans for this rehabilitation site which will hopefully include walking tracks, an indigenous and ecological interpretative walk and seating.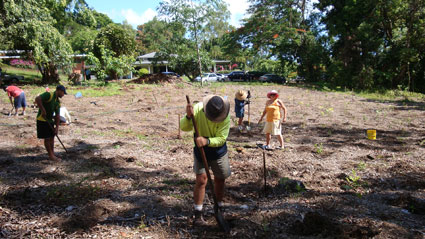 Besides creating a beautiful ecological site and experience, this project supports a healthy environment for native flora and fauna and helps prevent spread of pest, weeds and seeds and will reduce erosion and sediment run-off. This project also resonates with the focus area that was identified in the Mission Gatherings of the Sisters of Mercy of Australia and Papua New Guinea (ISMAPNG) in 2014 – Across ISMAPNG promote a shift in consciousness and behaviour, based on a new understanding of our relationship with, and responsibility for, the rest of creation.
Messages to: Terry Power
Manager Formation and Projects – Mercy Ministries Far North Queensland