Archived News Item
Mercy Connect Volunteers Share Their Experiences with Mercy Works' Refugee/Asylum Seeker Projects
February 27, 2018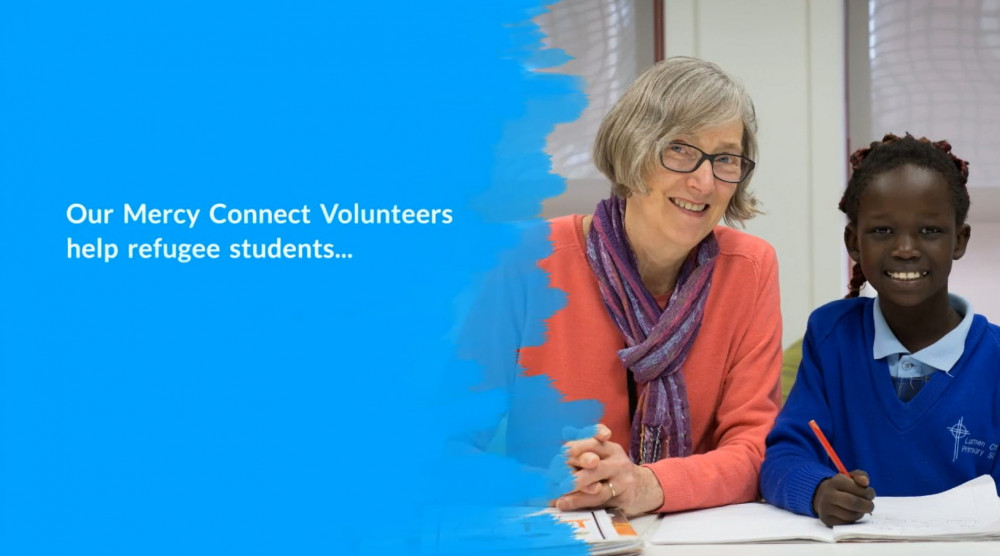 Mercy Connect is one of Mercy Works' oldest and largest Refugee/Asylum Seeker projects. The program involves recruiting, training and supporting volunteers to assist school students and their families settle in Australia.
After training, the volunteers offer in-school guidance to students as they settle into the Australian school system. They provide support that nurtures well-being and self-esteem and improves students' literacy and numeracy skills.
The volunteers have a background in school education with many being ex-teachers and they generously devote a considerable amount of their time each week for a whole school year.
In the video which can be accessed below, four volunteers from Mercy Connect Sydney, talk about what motivated them to join the project.
They are truly inspirational people!
Messages to: Maria Rallis, Mercy Works