Archived News Item
Mercy Connect Host Ladies Fashion Night
August 29, 2018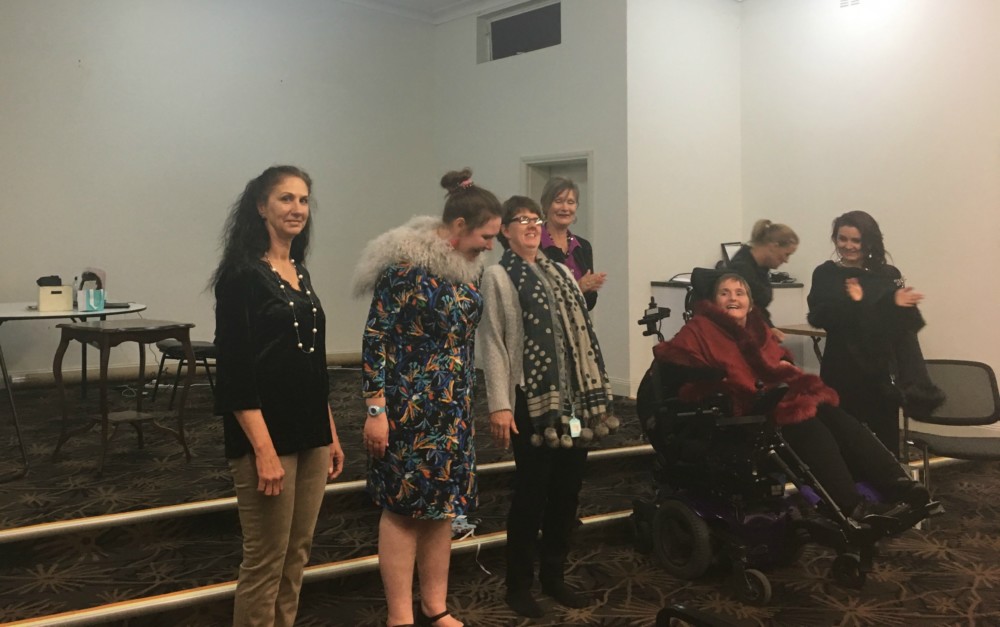 Dennica, Megan and Bonnie in the finale of the runway
Mercy Connect participants strutted their stuff down the runway at the inaugural Mercy Connect x Blue Illusion Fashion night, held at the Chapel at St. John's in May 2018.
Mercy Connect partnered with local fashion boutique Blue Illusion to host a fashion runway for participants and staff just in time for Mother's Day. The 'Girls Night Out' attracted over 25 participants and staff to come and enjoy a night out looking at all the latest fashion trends.
Participants Dennica, Bonnie and Megan modelled a number of outfits on the night, strutting down the runway and clearly enjoying their time in the spotlight. Blue Illusion store owner Julie stood on stage explaining each look that came down the runway.
The ladies enjoyed finger food and a gift bag to take home. There was lots of excitement and smiles all round with many of the attendees saying how successful the night was.
Messages to: Jasmine Cappellari, Mercy Connect