Archived News Item
Mercy Calendar Shines with Life
August 31, 2017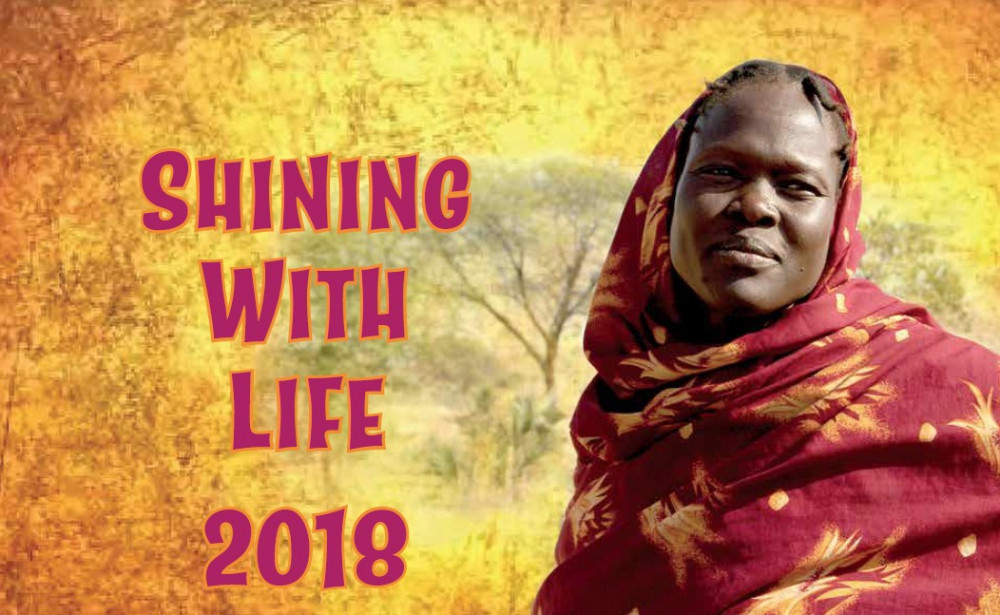 Sisters Nicole Rotaru and Cathy Solano were impelled to carry out their mission at the foothills of the Nuba Mountains in Sudan. Just recently the Sisters have produced a beautiful calendar that will raise money to support the depleted Sudanese education system that Cathy and Nicole continue to work together to replenish.
Education is highly valued in the Nuba Mountains.  It is acknowledged that the only certain way to establish peace, justice and development is through the education of the people living over there.
A long civil war has sadly ravaged the once active education system and this has left tens of thousands of youth journeying to South Sudan, Kenya and Uganda in search of education.
In the last 35 years, only 6 years have been lived in peace and today no one family is intact; with all family having felt the loss of a family member and the deep impacts of war and a government that continues to bomb its own people.
Yet through all of the hardship, the loss, the famine and the isolation, the people of the Nuba Mountains remain loyal to their region and a profound sense of love for their country is almost palpable when hearing Nicole talk about her interactions with them.
"When I proposed the calendar to the students training to be primary teachers at Saint Daniel Comboni Catechists and Teachers Training Institute (SDC-CTTI) we sat down to brainstorm what the theme for this Calendar could be," says Nicole Rotaru rsm.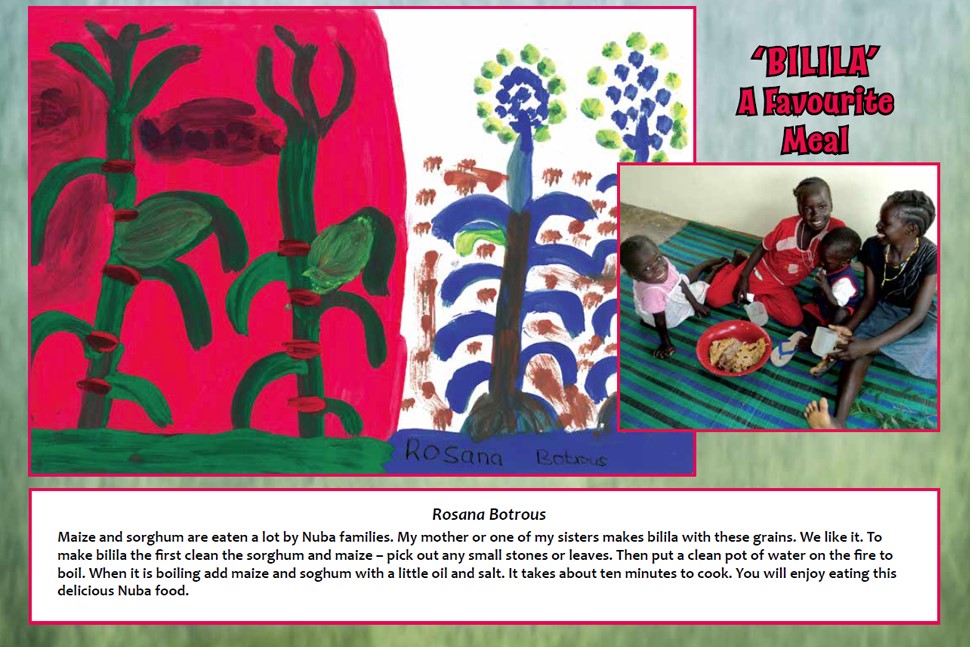 "We spoke about what was important to them as Nuba people and something that kept coming up was the land. They absolutely love their land and they do not want to leave it."
After filling the blackboard with all of the things that were important to them the students began to paint.
"When they were finished they wanted to share their story and so I took out my laptop and began to type," says Nicole. "Some came in groups and wanted to hear each other's stories and listen to each other's take on their way of life."
The calendar for 2018 it titled 'Shining with Life' and beautifully encapsulates glimpses of life in the Nuba. Eklass, who inspired the title, described her painting to Nicole, "I like walking in the Nuba Mountains – they shine with life. I feel so happy to see so many trees, flowers and grasses." After conceptualising, and compiling the stories, photos and artwork Nicole worked together with Anne McMillan rsm, who "used her magic creativity to design the calendar".
The pictures and stories were many and after choosing one for each month of the year the rest of the artwork was compiled and featured at the beginning of the calendar.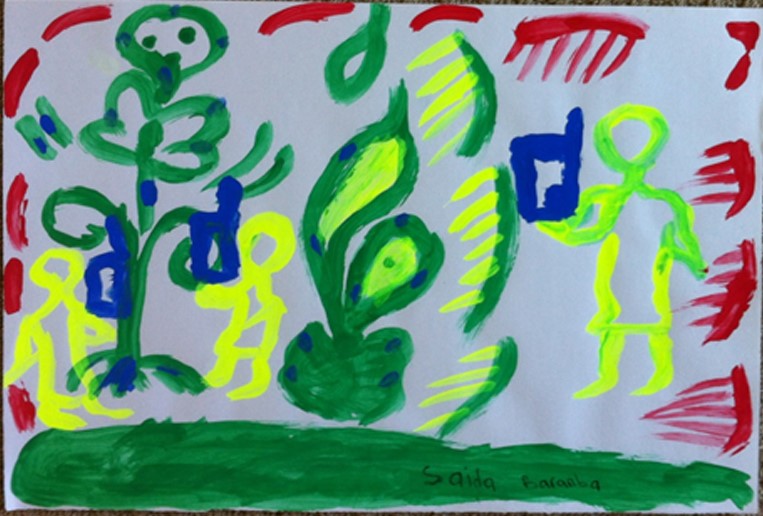 One picture featured in the front of the calendar (pictured above) tells the story of three young girls that after gold digging were rewarded with mobile phones as payment for their effort.
"The phones do not work but they use them for music and taking photos which they really enjoy," says Nicole. "The absence of electricity presents a challenge as they have to go to the markets and pay quite a bit of money to charge the phone."
Whilst very few people have mobile phones, Nicole tells of their cook Hadyia who has a daughter studying in Kenya. The only means of communication she had with her daughter was passing on an email message to someone in Nairobi who then passed it on to her daughter. The communication between the two was scarce and then Hadyia was gifted with a mobile phone by Cathy and Nicole. She now uses their satellite dish and communicates regularly through Whatsapp with her daughter. This was a true blessing for her.
In addition to involvement in SDC – CTTI, Cathy and Nicole support a number of primary schools across the Nuba region. Through generous donations, the pair are able to supplement the meager 'salary' graduates from CTTI receive, as an incentive in their important work of re-establishing the schools in their village.  Over the years Cathy has assisted both village schools and government schools with chalk and some stationery and set up a text book borrowing system. In January, Cathy and Nicole 'do' the markets in Nairobi:  bras for women and young girls; soccer uniforms; solar lights so that students can do their homework at night; T-shirts and trousers for local teachers.
"The calendar has been one way in which Cathy and I can help to share some of our ministry over here with all of our Sisters, families, friends  and many other people who have been very interested in the Nuba people and supportive of the education ministry."
"From my first visit in 2006, I was impelled; the people grabbed me with their generosity, culture, hospitality and simplicity of life. I knew I needed to return. Over the years I have had many opportunities for study and ministry through 'Mercy'. At this time of my life I am grateful for the opportunity to give back."
"Both Cathy and I are deeply grateful to the Institute for blessing us to do what we do in the Nuba."
The 'Shining with Life' 2018 calendar is available for a $10 donation and can be ordered by emailing Nicole Rotaru rsm at nicolerotaru0@gmail.com
Messages to: Nicole Rotaru rsm