Archived News Item
Mercy at Work in Country Victoria
January 14, 2013
Sisters of Mercy and siblings, Sisters Ursula and Angela Caine believe their hands were made to work. Born and bred in the country around the town of St. Arnaud in Victoria and still ministering there many years later, neither is looking to hang up their gloves, despite racking up a staggering 112 years of community service between them.
Sister Ursula, 83, said she had worked alongside her sister to raise about $100,000 for St Arnaud Primary School during the past six years. "If you have four hands rather than two it is a lot easier and we are very supportive of each other," she said. "Sister Angela had a car accident some time ago and the doctors asked me to nurse her. "She has been with me ever since and we have been great mates and companions. "We are multi-talented – we do art, music, cooking, craft, woodwork, crocheting and dress-making."
The pair, who also have more than 90 years of combined formal teaching experience, have taught their talents to St Arnaud Primary School students through the school's Right Choices program. Sister Ursula said the program also included providing students with breakfast and having them volunteer within the community. "In the program's initial stages, the children were out of hand," she said. "In an attempt to tame them down, they had to stand around a table and say what good thing they had done that day, which had a very sobering effect."
Sister Ursula said the program had a significant impact on the students' attitudes. "When they fi rst came in, they had their head down with their arms by their sides like nobody loved them," she said.
"Now they come in and say 'good morning, sister'. "If we want to have good citizens, we need to raise children right. I don't care who does it as long as someone does."
Sister Angela, 76, said having a knee replacement would not slow her down, nor would a broken arm stop Sister Ursula. "We are thinking of extending the breakfast to four days a week next year, which is important," she said. "We bake for the children who do gardening at our house and when one child said 'I've never had cake before' my heart just dropped." Sister Angela is preparing to host a Christmas lunch for about 100 disadvantaged people at St Arnaud Town Hall on Sunday. "We will have ham, pork, turkey, vegetables and Christmas pudding," she said. "Last year we had food left over so we plated it and took it around to the homes of the less fortunate. "We will just keep on keeping on while we can and have not had any thought of retiring yet."
St Arnaud Primary School principal Mark McLay said the work done by the Sisters was invaluable. He said the program would be extended to year seven students at St Arnaud Secondary College next year. "Every child in the school connects to and benefi ts from the program in some way," he said.
"The police have reported that the amount of petty crime has significantly declined over the years the program has been running."
Acknowledgements: Story from 'The Wimmera Mail-Times" December 10, 2012
Photos: Paul Carracher
Article: Monique Hore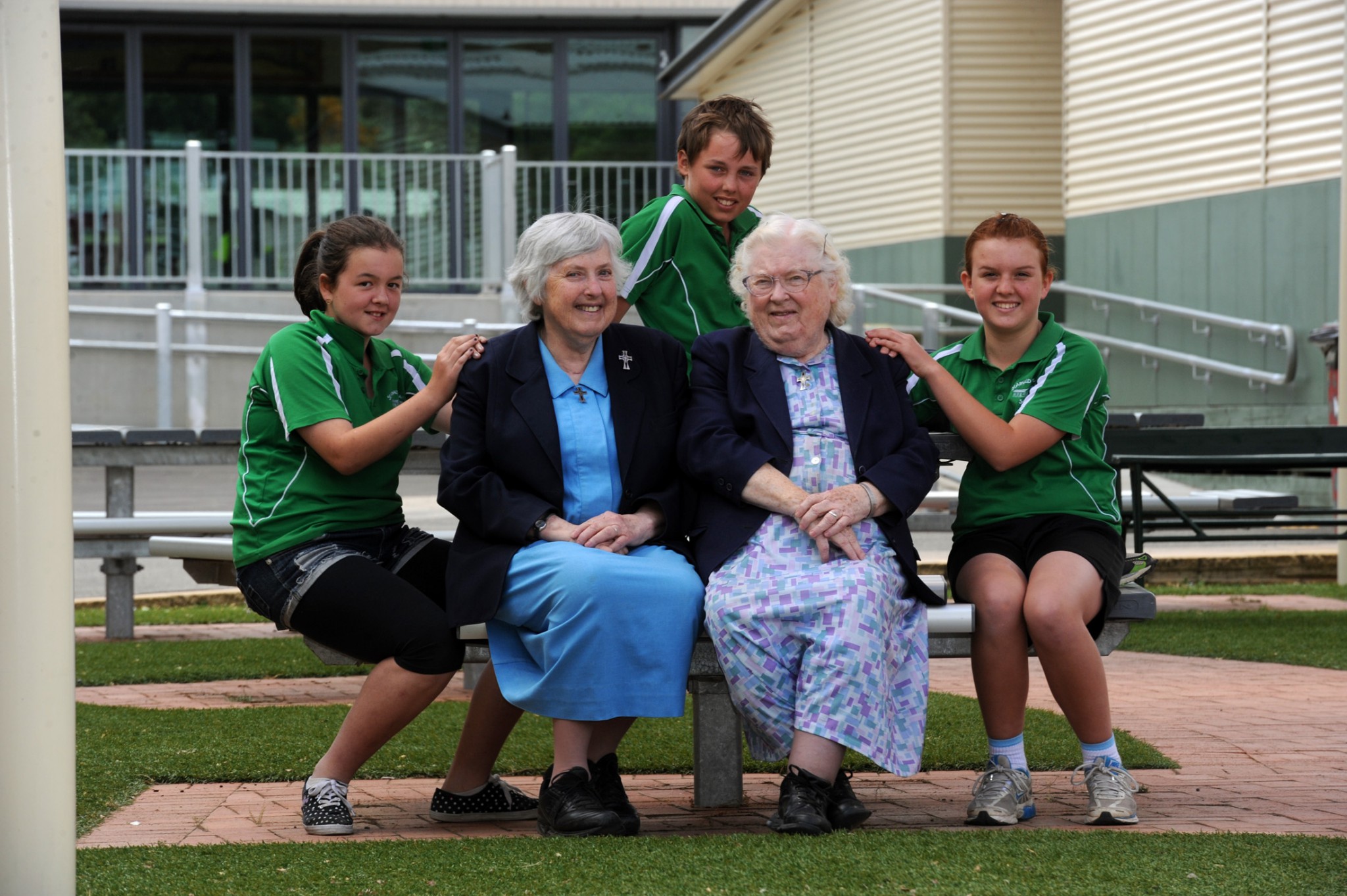 Photo 1: Srs Angela Caine (left) and Ursula Caine (Right) with students of St. Arnaud Primary School.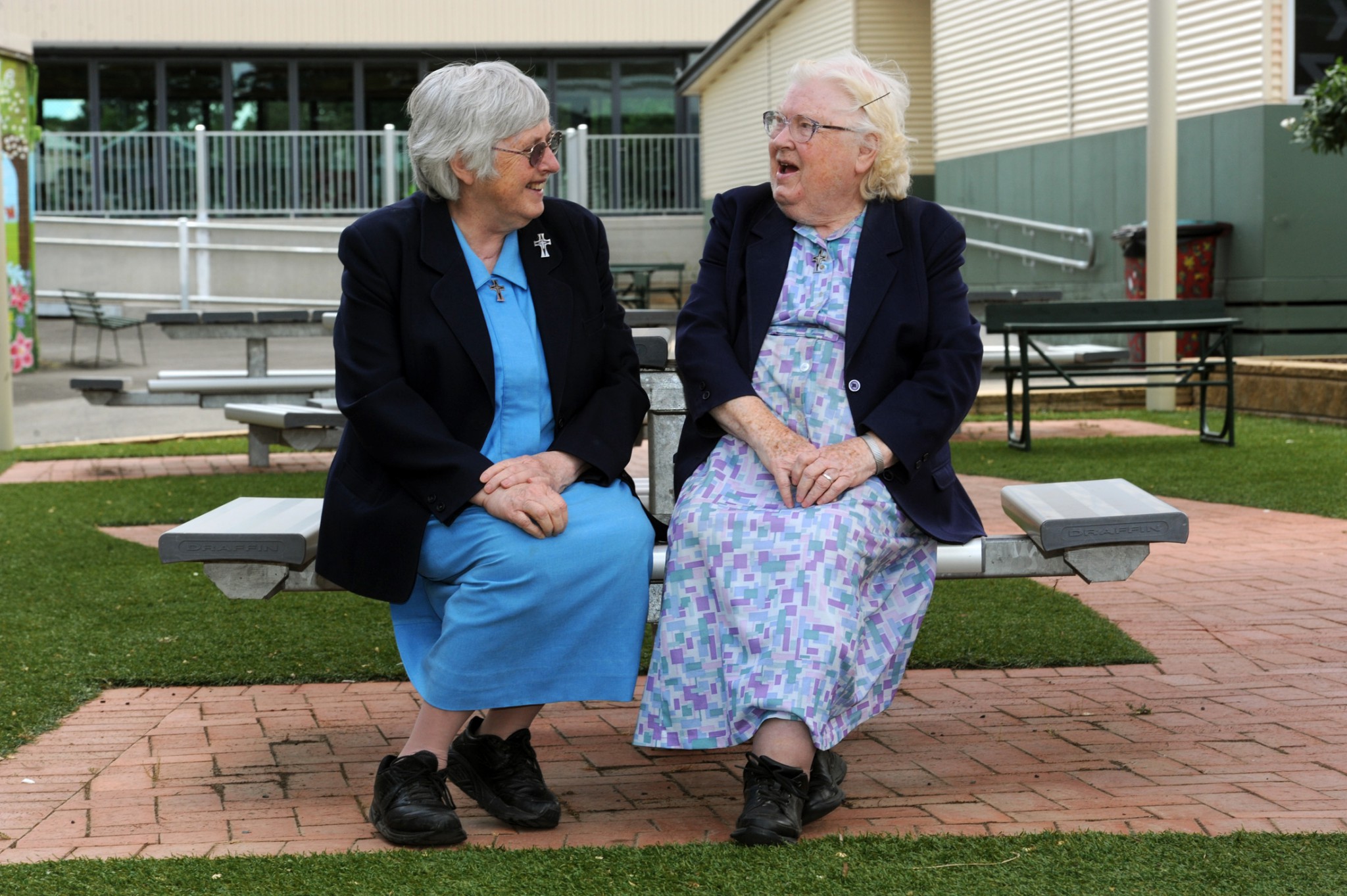 Photo 2: Sisters Angela (left) and Ursula Caine