Archived News Item
MERCY ASSOCIATES IN ACTION
December 7, 2015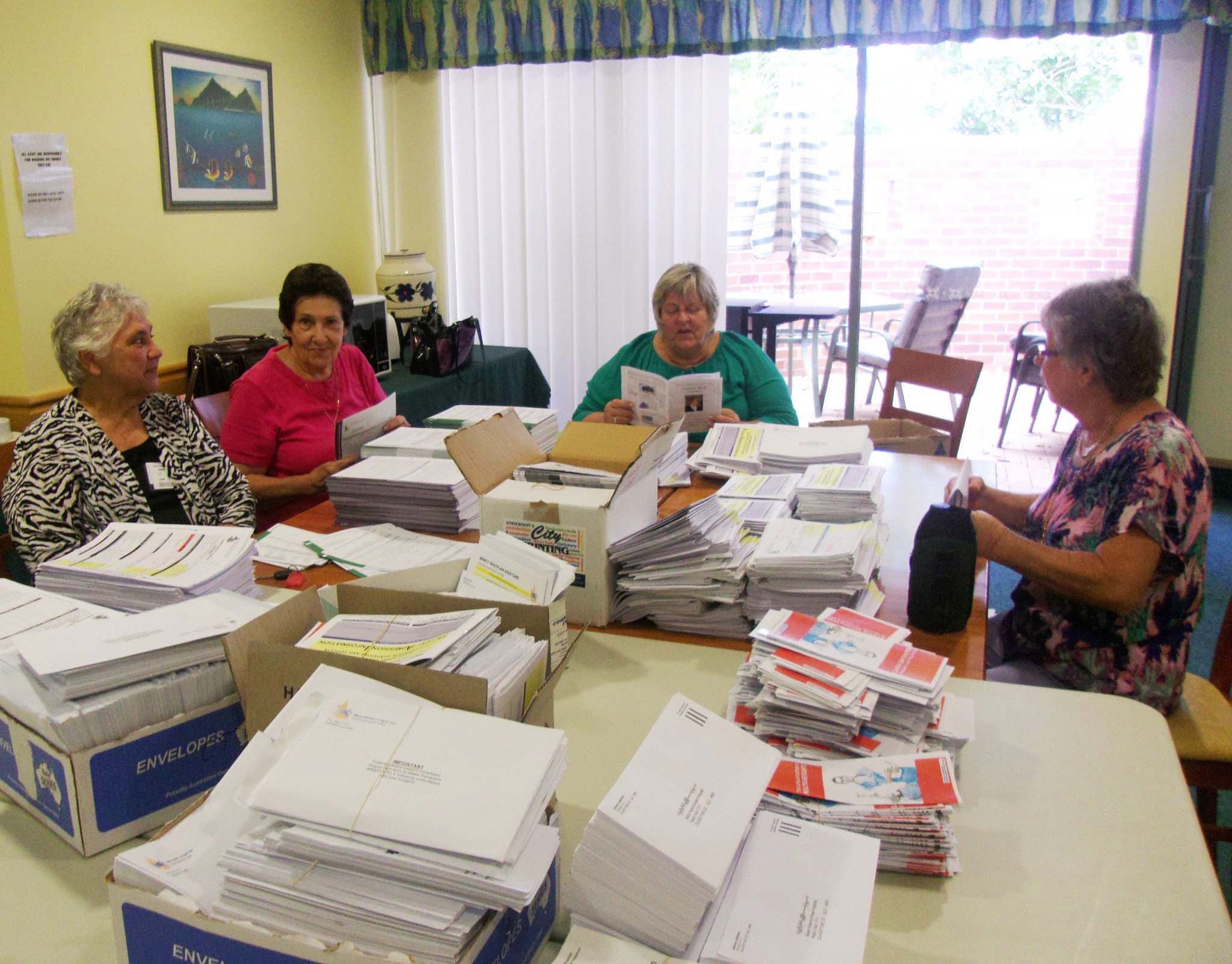 In 2000 when the Sisters of Mercy opened the Mater Hospital in Gladstone the Mercy Associates responded to a new ministry of Hospitality at the Day Surgery and other ministries within the hospital.
From the beginning the Mercy Associates have offered a "comfortable cup of tea, a kind word and a compassionate look" to the patients in Day Surgery, along with folded gowns, packed surgical supplies, prepared charts, did photocopying and other work in administration, prepared packs for charts, delivered charts and did hospital visitation. Between them they did 50 to 70 hours a week.
Of course, over the years circumstances change and the hours of assistance have decreased quite significantly. Privacy laws make it more difficult with patient charts only being handled by staff. However, the folding of gowns etc., in Day Surgery still continues and the Mercy Associates also serve morning tea to the patients. Day Surgery waxes and wanes so this is an area which sometimes leaves the Associate without a great deal to do. There have also been wonderful people outside the Mercy Associates who have given their time with visitations, doing the flowers in the ward, foot massages to Oncology patients etc. Once again age and ill health have taken their toll here but in some instances the Associates have stepped in.
Currently Mercy Associates are rostered to assist in Day Surgery. A group comes on a regular basis and do the packs; administration packs for the charts are done in medical records and a separate group still visits the patients in the wards. There is also an Associate, a very loyal Pastoral Care person, who voluntarily visits the hospital three times during the week, as well as visiting the Oncology Ward, is on call and visits the patients in the Base Hospital as well. She is also the Sacristan who sets up for the Monthly celebration of Eucharist and ensures all linen is spotlessly clean. The hospital has evolved over the years and has become much busier and there are many areas within the hospital where Mercy Associates could do much more, Oncology being just one.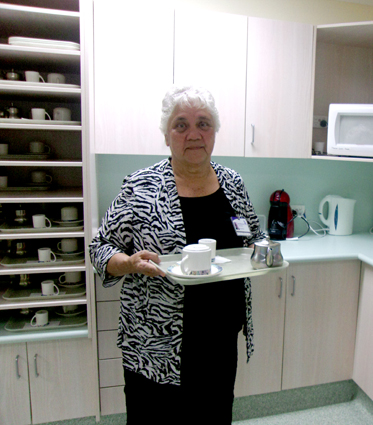 Over the years the Mercy Associates and volunteers have found great satisfaction in these ministries and the Hospital has benefitted greatly from their commitment and dedication to their tasks. In this ministry we are reminded of the words of Catherine: There are things the poor prize more highly than gold, though they cost the donor nothing: among these are the kind word, the gentle compassionate look and the patient hearing of their sorrows.

Written by: Adrienne Dyer, Gladstone Mercy Associate
Messages to: Carmel Ross, Mercy Associates Executive Officer