Archived News Item
Mercies Honoured
June 13, 2006
M de Lourdes Jarrett RSM (Brisbane)
On Friday June 2, 2006 Sister M de Lourdes Jarrett RSM received the Australian Medical Association Queensland Award of Distinction. The presentation of the AMA Queensland Award of Distinction occurs each year at the Presidential Inauguration and Annual AMA Queensland Awards night and is awarded to non-medical members of the community who have demonstrated service to health in the community.




De Lourdes Recieving Award
AMA Queensland honoured Sister de Lourdes for her contribution in helping refugees and migrants to Australia. A written citation was read out on the night. Sister M de Lourdes has been working with migrants and refugees since the early nineties, first in parishes and in more recent years at the Romero Centre, a community based support service for refugees sponsored by the Sisters of Mercy.




De Lourdes with Award
Messages to Elizabeth O'Keeffe RSM (eokeeffe@sombris.org.au) Congregation Secretary
Denise Coghlan RSM (Brisbane)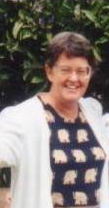 Denise has been included in Crown Content's inaugural edition of Who's Who of Australian Women which is to be published on June 30, 2006. Her biography will appear alongside those of 4,500 notable women representing a diverse range of endeavours including aviation, business, fashion, advocacy, journalism, nursing, architecture, community service, the arts, agriculture and philanthropy. Each woman featured in Who's Who of Australian Women, including Denise has had a significant impact upon Australian society. The women range from professionals at the forefront of their chosen profession to volunteers who are the backbone of their community.

Denise is currently the Project Director of the Jesuit Refugee Team working at the Jesuit Refugee Centre in Phnom Penh, Cambodia and has worked there since 1990. Prior to that, she worked in the refugee camps in Thailand and for many years in Papua New Guinea. She was also a member of the Leadership Team of the Brisbane Congregation. Denise has always had a keen interest in justice and development work in developing countries. She has a great respect and love for people of other cultures, especially the underprivileged. She has displayed a remarkable creativity and resourcefulness as an educator engendering life and enthusiasm into projects undertaken. She has a commitment to assisting social change and a generosity in handing on the fruits of her experience/education. She is a fun loving, caring person.
Messages to Elizabeth O'Keeffe RSM (eokeeffe@sombris.org.au) Congregation Secretary
QUEEN'S BIRTHDAY HONOURS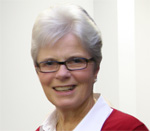 Helen Monkivitch RSM (Melbourne) Officer (AO) in the General Division.
Awarded for service to the community, particularly through the establishment of major health, aged and palliative care facilities in Victoria, and to the Catholic Church.
Messages to Helen Monkivitch RSM
Maureen Gleeson RSM (North Sydney) Medal (OAM) in the General Division.
Awarded for service to hospital and health care administration in New South Wales and through contributions to the development of the Mercy Family Health Service in Lima, Peru.
Messages to nsmercy@ozemail.com.au