Archived News Item
Mercies honoured in Australia Day Awards
February 2, 2011
The Sisters of Mercy of Brisbane and the Sisters of Mercy of Gunnedah are delighted to share the news of the acknowledgement in the Australia Day Honours List 2011 of members of their congregations: Mary Lawson RSM and Gemma Burke RSM
Member (AM) of the Order of Australia
Sister Mary Teresa LAWSON, Yeerongpilly Qld 4105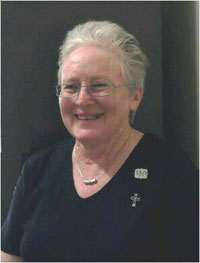 For service to education and to the Catholic Church of Australia, particularly through roles supporting children with a hearing impairment and their families.
Teacher, Brisbane Catholic Education system, commenced 1970.
Council Member, Centacare Brisbane, since 2004; Chair, Centacare Child Care Committee, 2008-2009.
Leadership Team Member, Congregation of Sisters of Mercy Brisbane, since 2009; Sister of Mercy, since 1966.
Provided support to the Catholic deaf community, 1980-2006; continues to be available to families of young people with a hearing impairment (past students within the Brisbane Catholic Education system).
Currently involved in programs and fundraising to support hearing impaired children in Cambodia.
Sr MARY Teresa Lawson of Queensland was appointed as a Member (AM) of the Order of Australia for her lifelong commitment to hearing impaired children and their families.
A former national secretary of the National Association of Australian Teachers of the Deaf, she has also worked in Brisbane with Catholic Education, the Mater Hospital, Centacare, and Queensland Health.
She has been a Sister of Mercy since 1966, and a member of the Brisbane congregational leadership team since 2009.
She is currently working to raise money to support hearing impaired children in Cambodia.
Sister of Charity Nora Maria Cunningham's service to the community through health and welfare initiatives was recognised with an OAM.
A former deputy chair of the national board of the Sisters of Charity Health Services, Sr Maria has also served on the board of St Vincent's and Mercy private hospital in Melbourne.
She was director of nursing at St Vincent's Private hospital, Sydney, and was a nursing at Sister of Charity Health Services hospitals in Auburn, Lismore, Launceston and Melbourne.
She is co-manager of the Sisters of Charity Blake Cottage Prison Ministry Project in Castlemaine, Victoria.
The Catholic Weekly Vol 70, January 30, 2011
Medal (OAM) of the Order of Australia
Sister Mary Gemma BURKE, Gunnedah NSW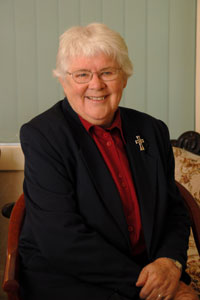 For service to the community of the Armidale region, and to the Catholic Church.
Sister Gemma is a Member, Sisters of Mercy, Gunnedah Congregation.
Involved with education in the Armidale Diocese, for over 50 years; former Principal, St Mary's College, Gunnedah.
Medal honours Sr Gemma's lifetime of social justice
Sr Gemma Burke admits that her first reaction to the news that she would receive a Medal of the Order of Australia was: 'Why me?'
But it's easy to see why this sister of Mercy from Gunnedah is deserving of such recognition in the Australia Day Honours.
'I was involved in education. I taught in Moree, Narrabri, Inverell and Gunnedah, and in Gunnedah I was principal of St Mary's College', she said.
She also became provincial congregational leader and was administrator of the Armidale diocesan Pastoral and Spiritual Centre.
She hosted pre-marriage courses, was pastoral assistant in the parish of Gunnedah, and also harboured a passion for social justice.
'I've been very involved in social justice issues,' she said. 'I first became aware of social injustice at the time of apartheid in South Africa.
'I was also as involved as I could be; I wrote letters and spoke about it at various events.'
Sr Gemma's earlier experience of teaching in rural areas informed her determination to overcome social injustice in rural Australia.
'When things got really bad in rural areas I took on that whole rural issue,' she said. 'I ran workshops on that and spoke at national and international conferences about the poverty of rural people.'
She reflected on drought in the early 90s 'and it's just gone on and on, and now we're getting floods'.
'We're seeing youth disappearing from rural areas,' she said. 'You can walk down the street in most country towns and you don't see any youth.'
Despite her initial surprise at being nominated for the award, Sr Gemma said she will be honoured to accept it on behalf of her order.
'I was really quite surprised,' she said, 'but very humbled. It's not really for me; it's for the Sisters of Mercy who are honoured in many ways.'
The Catholic Weekly Vol 70, January 30, 2011