Archived News Item
Meet the new RCC
May 4, 2009
The new Reconfiguring Co-ordination Committee (RCC) has commenced its work and met for the first time over the weekend of May 2 and 3. 'Meet' the committee here.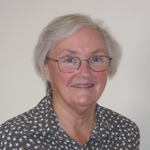 Beverley Stott: Presently I am leader of the West Perth Congregation. One of the aspects of leadership I most value is the opportunity it gives for collaborating closely with all the Sisters of Mercy in Western Australia, and with the wider Church. I am pleased to hold the trust of the members of the Institute Plenary Council as their representative on the RCC in the role of Chair, and to engage wholeheartedly with the other members of that committee in the blessed work of these times for Mercy life in Australia and Papua New Guinea.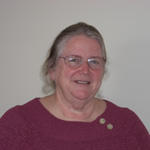 Eileen Ann Daffy: Recently I have returned from Pakistan where for the past fourteen years I have been working in education. During that time I was principal of St Mary's Academy, a large boys school in Rawalpindi. Also for 11 of those years I was Secretary of the Diocesan Board of Education and during that period oversaw the restructuring of the Diocesan school system. As a member of the Board of Caritas Pakistan I was involved in the Church's relief and development work especially after the 2005 earthquake which devastated a large area of northern Pakistan. Prior to working in Pakistan I was involved in education, undertook some legal work, was involved in various committees and working parties including ISMA committees and for a term was a member of the Melbourne Congregation Leadership team. Now once more back in Australia I am looking towards new challenges in our Mercy mission, to re-establishing links with my friends and pursuing interests that have been on hold for the past few years.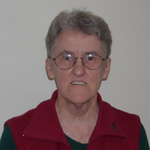 Rosemarie Glennen: I joined the Sisters of Mercy as a qualified teacher many years ago. I have spent most of my religious life in education in Western Victoria. In 2001 I moved to the Northern Territory and have worked with Centacare NT since then. My role there began as Administration Manager and changed over the years till currently it is that of Mission Facilitator across our 10 Territorian sites. This is a challenging and a much needed resource for our workers and clients and keeps me in touch with a wide range of people of many nationalities. I am a participant in the Institute's Special Issues Committee for Indigenous Concerns and enjoy that link with Mercies across Australia and beyond. I look forward with much enthusiasm to working as a participant in the Reconfiguring Co-ordination Committee.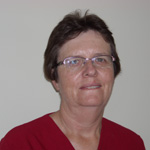 Elizabeth Hartley: Currently I am living in Grafton, NSW north coast, home of the jacaranda festival and the 'bendy bridge'. I am a registered nurse by profession and using these skills to care for the sisters of the Grafton Congregation to enable their good health and well-being. I have been convinced of the need for creating a new shape for the Institute for many years and am glad of the opportunity to contribute to this process through the RCC. After one meeting I am already looking forward to belonging to the community of this committee and the enrichment it will bring.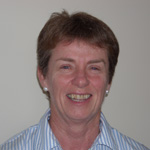 Maryanne Loughry: I am a member of the Adelaide Congregation and a psychologist. Presently, I am Associate Director for the Jesuit Refugee Service (JRS) Australia, an organisation with which I have been associated since 1986, having worked in the refugee camps in the Philippines and Hong Kong. I have also worked among repatriated Vietnamese persons. In fact, my doctoral work explored the impact of detention on unaccompanied Vietnamese children. Currently I am researching the issue of climate-induced displacement in the Pacific region.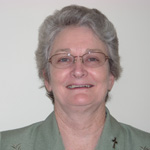 Helen Mary Peters: I am both delighted and challenged to be a member of the new RCC. Currently I work for the Townsville Diocese in the role of Assistant to the Chancellor. As such I am responsible for various aspects of diocesan life and ministry which include oversight of the diocesan pastoral council and bishop's advisory council, ecumenism, evangelisation and stewardship, adult faith formation and social justice. I feel privileged to be able to participate so directly in shaping the way forward into reconfiguring, which I believe, is God's call to us at this time in our Australian mercy history. My dream is that we travel this path together with a loving care for one another and a profound trust in God's providence, which is the gift of our foundress Catherine to us.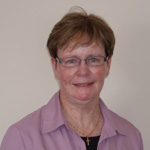 Leonie Crotty: I continue as the Executive Officer for reconfiguring. As a member of the Grafton congregation I have been in ministry in the Catholic schools of Sydney since 1993, serving as Head of Religious Education in the Archdiocesan Catholic Education Office. Overall my educational involvement has been at all levels of school teaching and administration, as well as liturgical and adult formation. I have been on the Congregation Council and involved with diverse working parties and committees. Currently I am on the Council of Broken Bay Institute (BBI) and teach part-time for this Institute offering online and distance learning to rural Australia. My energy and skills are dedicated to this reconfiguring aspect of our life and its engagement of us as mercy women.