Archived News Item
Meet Terry Power – Mercy Associate
February 28, 2014
MY MERCY STORY
Although I'm not sure that God has 'a plan' for our lives, I am very grateful for the many blessings that have led me to where I am today.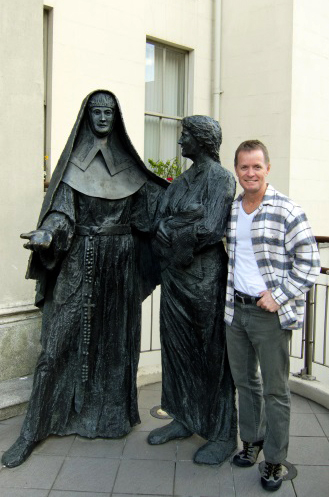 My Mercy connections began at birth as I was born at the Mackay Mater Hospital! I attended St. Francis Xavier Primary school, run by the Sisters of Mercy of the Rockhampton Congregation, where I experienced a caring environment, lived values and was encouraged to strive for my personal best. I think I was a pretty good kid, but looking back I can recognize the wonderful way that my occasional misbehaviour was dealt with. With my adult understanding I can appreciate that especially in these moments, it was the issues that were dealt with, not the person, and that relationships were strengthened through these experiences. I certainly look back on my years with the sisters fondly.
My Secondary schooling and early years of teaching were with the Christian Brothers, however I returned to the Mercy world and worked as 'Assistant to the Principal' at Mercy College, Mackay from 1988-1996. After a few years working at the Catholic Education Office in Rockhampton I had 13 years as Assistant to the Principal and Deputy Principal at St. Monica's College in Cairns – another school in the Mercy tradition. These years were wonderful and I don't think that I will ever stop referring to St. Monica's as 'my school'. Although all Catholic schools strive to establish a Catholic ethos and to live Gospel values, Mercy schools really do have a particular character, and over the past 26 years I have grown in awareness and appreciation of the Mercy charism. The Mercy world definitely feels like 'home' to me.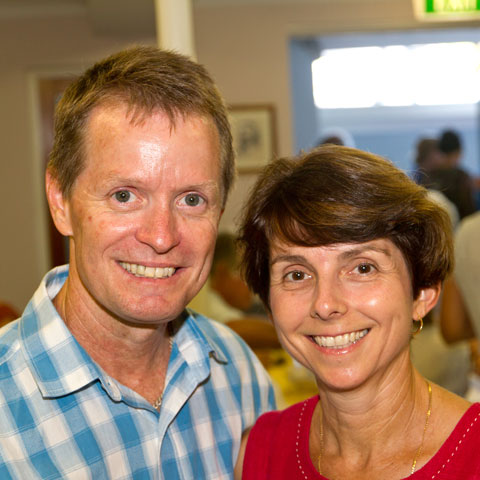 In 2012 I took up the position as the staff member for the Mercy Mission and Charism Board of Far North Queensland and my role is to bring life to the Board's vision. Some of the things that I am involved in include young adult ministry, faith formation and facilitation of retreats and in-services, reclaiming the Catherine McAuley and Mercy stories for the schools in the Far North, supporting Mercy Associates, supporting the operations of our Mercy Conference Centre and overseeing a variety of projects and outreach activities of the board. I can honestly say that the dream of Catherine McAuley is alive and well in the Far North, and I am very glad to be a part of this!
"While we place our confidence in God,
we must always act as if success depends on our own exertions."
One of my favourite quotes from Catherine McAuley
Messages to: Terry Power
Photos
At the front of the Mercy International Centre,
Baggot St, Dublin – whilst on the
Mercy Leadership Program in 2013
At the Mercy Jubilee celebrations last year,
with Anne-Marie, my wife, who is herself
a Mercy girl having attended St. Monica's
as a student and taught there for almost 20 years