Archived News Item
Meet Sister Assumpta
December 12, 2013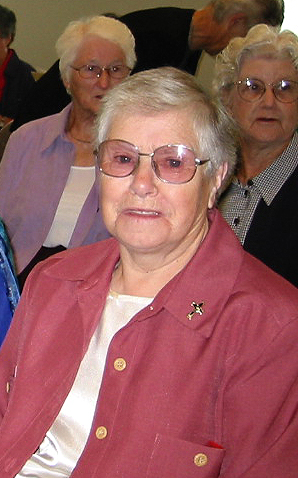 I want to introduce myself to you all.
I, Elizabeth Kent, known affectionately by family as Betty, was born and grew up in the western suburbs of Sydney with four siblings – quite a lively and challenging adventure to the beginning of life.
I was educated by the Sisters of Charity and the Ursuline Sisters and worked for a couple of years as a Receptionist before heeding the call to Religious Life. After some searching I was directed to the Sisters of Mercy, Ballarat East in 1949 where I made my Novitiate, was received as Sr. Mary Assumpta and was professed as a Sister of Mercy.
Sickness plagued me for some time before the blessing of relatively good health enabled me to work among the poor – the greatest love of my life, next to God of course!
From here I found myself among people with special needs in Ballarat and then in Newcastle working alongside the former Singleton Mercies. It was here that I was introduced to the Walking Nuns' Ministry. Next came my work as a Carer with the Josephite Sisters at Hawthorn East – another very interesting experience where firm friendships were formed.
My final move over a number of years now has been to St. Kilda working at Sacred Heart Mission and the Drop-In Centre in Fitzroy (an outreach of the Sisters of Charity). The Street Work among the prostitutes and homeless is endless but I rejoice that it is here that I celebrate my Diamond Jubilee of Religious Profession this year and am able to still able to be among the poor – thanks be to God.
Messages to: Sr Assumpta