Archived News Item
Meet Bernadette Inman
December 14, 2014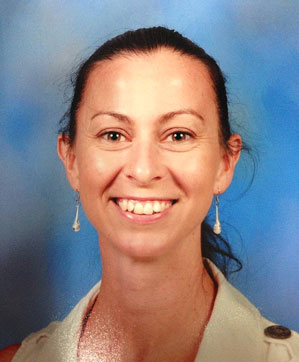 I completed VCE studies at Damascus College in Ballarat and then trained as a teacher. While at ACU (Ballarat) undertaking my Dip. Ed in Secondary teaching, I was inspired by Sisters of Mercy, who were my lecturers, to teach predominately in the area of Religious Education and to complete my Masters degree in Religious Education.
After teaching for eight years in various schools I was fortunate to gain a position at St Aloysius College, North Melbourne where I became involved with the Mercy Secondary Schools programme 'Seeds of Justice. Here I experienced just how wonderful it was to be a part of a Mercy school once again.
After my time at St Al's I taught at Our Lady of Mercy College in Heidelberg, which provided me with more opportunities to learn further about the history of the Mercy sisters, their works in Australia and overseas and to see some of the amazing things that can be accomplished by Mercy communities working in partnership – like the work undertaken by OLMC working with the community at Santapheap in Cambodia and the Exodus Community in Heidelberg. At this time my father and brothers were also employed in Mercy schools, so I feel like I am part of the Mercy family.
I was fortunate to be in a position to apply for the role of Coordinator of the Young Mercy Links group which is based in Melbourne and have been in the role since April of this year. I believe that providing young people the opportunity to remain connected in Mercy after their secondary school has finished is very important and we can offer so much to them – and the wider community – in this group. So far I have been astounded by the calibre of young people within the group and impressed by their energy, as well as their commitment to community service and educating themselves and others about social justice issues. I am extremely excited to continue my work with these young people next year, and to watch the group continue to grow and evolve.
Messages to: Bernadette Inman