Archived News Item
Meet and Greet at Winton Raceway
June 29, 2018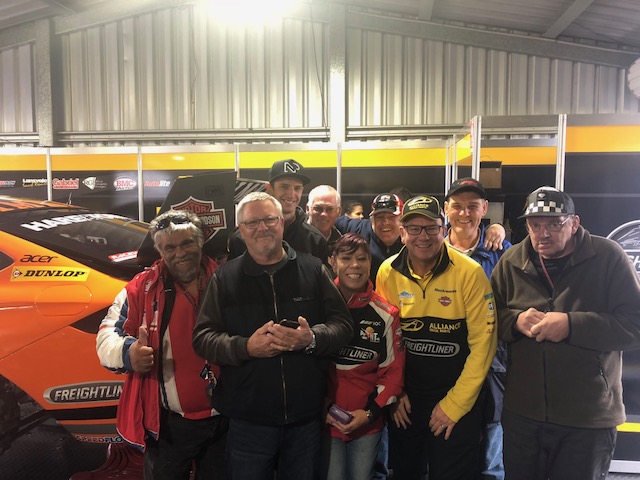 A group of Mercy Connect participants and staff recently headed down to Winton Raceway to catch all the action as the Supercars held one of their championship rounds at the local track. 
Participants (Daniel, Peter, David, Robbie and Mark) alongside Director of Social work John and Team Leader Estella, enjoyed a pit garage tour of local team, Brad Jones Racing. Brad Jones Racing worker, Yarrive took the team around the garage and explained how the race cars work; including the difference in wet and dry tyres, which was explained in the tyre tent.
Everyone in attendance also had the opportunity to meet and take photos with many of the Supercar drivers (including Craig Lowndes and Jack Perkins), which they really enjoyed.
There was a range of different support categories over the weekend, including Touring Car Masters and the Super Utes. The group were then able to watch their favourite drivers go out and practice in their cars.
Messages to: Jasmine Cappellari, Mercy Connect