Archived News Item
Making the most of the sun
November 29, 2018
Four North Queensland properties joined the Institute's solar roll out plan in June 2018 and the feedback has been very positive.
Energy is one of the major themes identified in the Institute's Sustainable Living policy, which was launched by the sisters in November 2016. Renewable energy has been a key aspect and as part of this the Institute has made a commitment to introducing solar energy to properties across Australia.
The first solar project rolled out was in Adamstown, New South Wales in August 2017 and to date (Oct 2018) this project has produced 45,100 kWh of energy and solar continues to be a priority goal for action.
Since the grid connection has been in place for these four North Queensland properties in August 2018, there has been a notable change in the billing structure and charges now come monthly on a consolidated invoice. Further analysis has been undertaken and a comparison has been made between the September 2018 invoice and the September 2017 invoice. The results have been very positive:
Before the change the cost of electricity per day for these 4 properties was $20.96. Post solar this has now dropped to $5.08 per day.
The total cost for a 3 month period for mid August to mid November 2017 (94 days) was $1,958.91. This cost extrapolated out on the recent post solar 30 day invoice to 94 days will be approximately $477.70.
kWh per day were 59.72 from the electricity retailer, but have now reduced to 28.18 per day
One of the properties did not incur a cost at all – It was 0.83 cents in credit for the month!
Based on these figures, these solar installations should pay back in approximately 3.7 years.
Carbon emissions will reduce by approximately 10 tonnes a year from these properties.
The current solar project involves 30 properties across all 6 Australian communities and all pre-inspections and approvals have now been completed and we expect to start installations late November and early December.
Sisters in North Queensland who live at these newly fitted properties have shared their positive feedback and are delighted with the contribution their properties are making toward a better planet.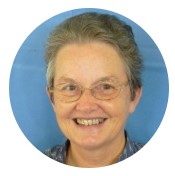 "I feel very privileged to be living in one of the first of our ISMAPNG houses to be fitted with solar panels funded through a dedicated capital budget. It is a good feeling to know that a great deal of the electricity we are using is coming from the rooftop. Of course sunny days are the norm here in Central Queensland so we produce a good bit, and it is nice to know that we are able to sell the excess production back to the grid. The knowledge that this is happening serves to remind me about the other things I need to be doing to be a good steward of the environment. I hope and pray we will get better with every day that passes. The most recent reports on climate change make it all very urgent." – Sr Berneice Loch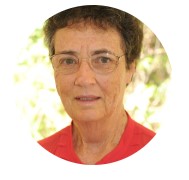 "This morning I 'entertained' my brain…  and my sense of humour (amused at myself) while doing the washing  keeping an eye on the PC screen noting 1) how long it took the screen to respond to the cloud cover, 2) how much cover caused the current stream to reverse. 3) what effect the different phases of the washing cycle had on the size of the current flow 'dots'" – Sr Therese Masterson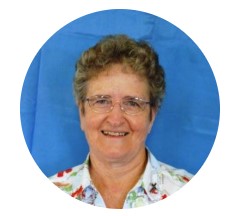 "Sincere thanks to Chris and the team for this great work in organising the solar panels for our home. Berneice and I will be looking forward to monitoring and measuring our property energy." – Margaret Dixon
Messages to: Chris Hill, ISMAPNG Environmental Sustainability Manager